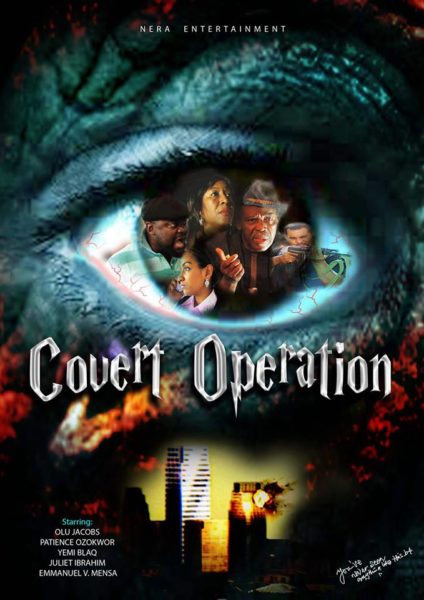 Matrix has got nothing on this flick.
You need to check out the trailer of Covert Operation. The action movie stars Nigerian veterans Olu Jacobs and Patience Ozokwor as well as Nollywood star Yemi Blaq and Ghollywood actress Juliet Ibrahim.
Synopsis
There was a plan by Senator Ivan (Olu Jacobs) and his cabal of power hungry men to subvert the nation and eventually take over the leadership. A biological weapon was imported to terrorize the nation so that the masses would cry for the return of the military.

When the canister was hijacked suddenly, it became a rat race, as Senator Ivan recruited the services of his arch enemy and a political thug, Prince (Yemi Blaq) and the State Counter Terrorism Unit headed by Ms. Jane (Patience Ozokwor) to retrieve the canister from Felicia a young girl abused by Senator Ivan driven by vengeance and not minding the cost.
Check it out!