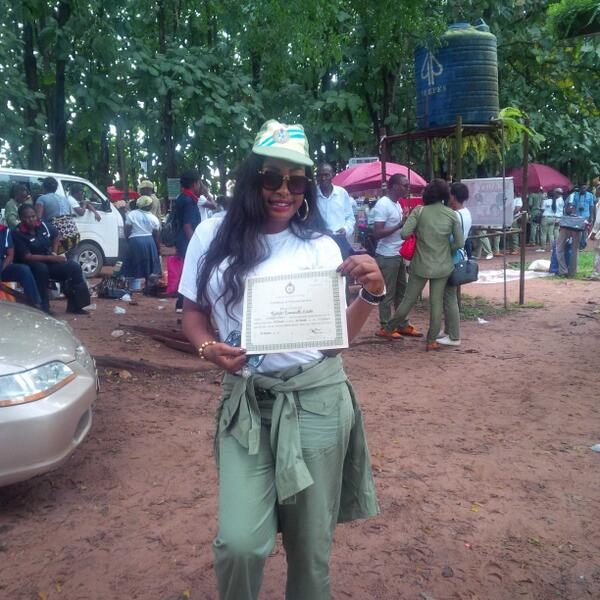 She served her country for one year.
Yesterday Nollywood actress Nuella Njubigbo as well as other Batch C youth corps members nationwide were awarded their certificates for completing their one year National Youth Service Corps (NYSC) programme.
The actress who served in Delta State, took to Twitter to share this image with the caption "And it came to pass!! Congrats to ME.."
Congrats to Nuella. BN also wishes all who finished yesterday all the best.