Can someone say gorgeous?!
TV personality Dolapo Oni is the pretty cover star for WOW! Magazine's new issue. Dolapo is all smiles on the cover with her picture-perfect made-up face and hairstyle, while rocking a purple-and-gold necklace and bracelet by Lolu Rhoda.
For the fashion spread, Dolapo who is dubbed the Face of TV by the fashion and lifestyle publication, is seen in some stylish pieces including a white-and-red print tunic by Re Bahia and a print dress by Eki Orleans.
The girls who are dancing their way to the top – CEO Dancers are also featured in the magazine. The three dancers rock sexy black lingerie for their spread.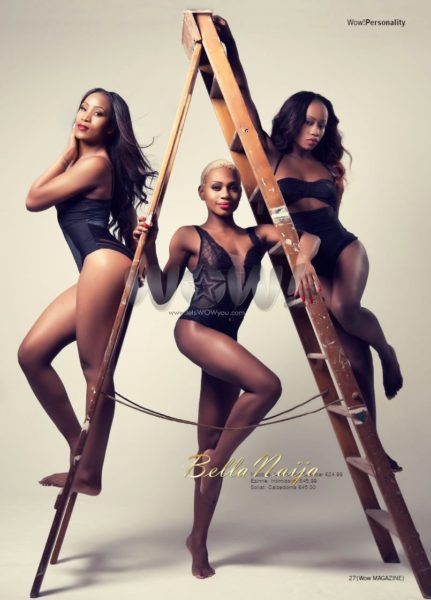 Get one-on-one with young creative Nigerians.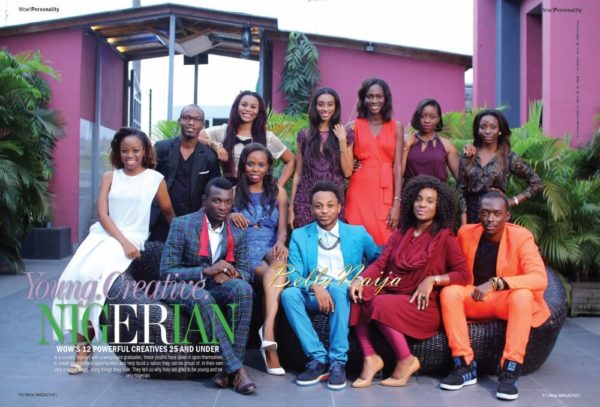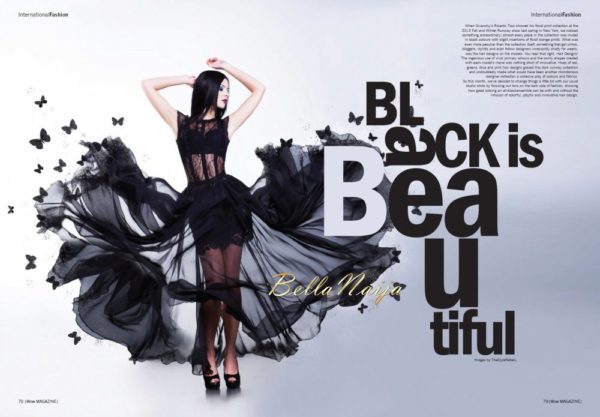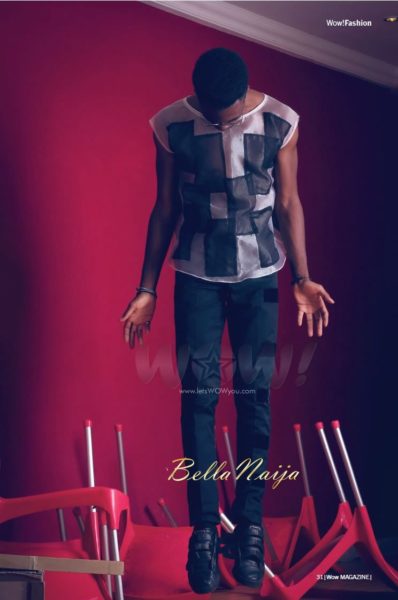 The issue is currently available on newsstands.
Credits
Cover
Photography: Kelechi Amadi Obi
Styling: Adebayo Oke-Lawal
Stylist Assistant: Noble Ezeala
Hair: Ola Hair
Make-up: Tinuke For BM|Pro
Interview: Shile Shonoiki
Jewelry: Lolu Rhoda
Tunic: Re Bahia For Grey Velvet Lekki
CEO Dancers
Make-up: Antonia Oluyitan
Stylist: Bella Adeleke
Stylist's Assistant: Toyin Jolapamo
Hair: Andree Marie Ettien
Photography: Ade Asiko Okelarin
Out of Chaos Beauty Comes
Styling: Oluwatosin Ogundadegbe
Photography: KellystrophQ
Editing: Kunmi Owopetu
Model: Victor Kwen Akomaye
Studio: Orange Academy, Maryland, Lagos
All Pieces by Larrie.O
Woven Flower
Photography: Toyosi Faridah Kekere Ekun
Styling: Adebayo Oke-Lawal
Hair: Esther Onidiri
Make-up: Purple Labalaba
Model: Damilola Teidi
Wood Lands
Photography: Asiko
Female Stylist: Crystal Deroche
Male Stylist: Alani Adenle
Make -up: Halima Bepo
Hair: Denise Coleman
Female Model: Shavina from Lenis models
Male Model: Abo from Oxygen models
Assistant Photographer: Seye Jimo
Young.Creative.Nigerian
Featuring: Ifeanyi Dike, Bubu Ogisi, Wana Sambo, Audıfferen Chukwuma Ian, Onyinye Fafi Obi, Toyosi Faridah Kekere-Ekun, Bidemi Zakariyau, Kike Soyode, Makida Moka, Kene Rapu, Ifan Ifeanyi Michael and Lolu Osinbajo
Photography: Kola Oshalusi
Make-up: Dami of Melys Makeovers
Black is Beautiful
The Style Rebels