Aww! Mariah & Kevin are so cute! BN Weddings brought you the exclusive on the proposal and bling – the bride's dream ring – a 2 carat cushion cut canary yellow diamond ring with a halo setting, now here's their lovely wedding!
Groom Kevin heads QuestionMark Entertainment which has discovered and nurtured Nigerian talents into international megastars and he also heads the Performing Musicians employee Association of Nigeria (PMAN) while his beautiful bride Mariah is a Petroleum Economist. The beautiful and smart couple has been dating since 2011 and sealed their love with marriage ties this year.
Their Love Story – see the couple share it so sweetly – find out about their first date, his ring search and more on their journey!
Mariah and Kevin's Love Story from Zenith Cinematography on Vimeo.
How Mariah & Kevin Met
We met at a boat party, we were introduced by a friend but didn't really kick it off then (probably because he was basking in all the attention he was getting from all the girls….lol). When I was leaving he took my number but we didn't meet up till months later and from then we were inseparable 🙂
How He Proposed
He proposed in his apartment on boxing day. He had organized a little party at his place for family and friends and I was busy serving people up and down the place (looking a bit crazy I might add) then he started making a toast and the next thing I know he's saying how special I am and how he knows he will never want to lose me (at this point my heart is racing and at the same time i'm trying to straighten out my hair and look decent..lol) then he goes down on two knees and produces the most beautiful ring (then I stop hearing everything he is saying at this point) so he would have to fill in the rest … (see more in the video above!)
Advice from the loving couple –
Easy to say now but do not over-stress about anything. The day literally FLIES by and all those things you were stressing about becomes a really really tiny minute detail you will probably miss on the day. Just focus on having fun and enjoying your day regardless of anything, because be rest assured not everything will go as planned.
_____________________________________________________________________________________________
For their traditional wedding, Mariah and Kevin performed their dowry rites, where the bride wore akwa-ocha, literally meaning white (ocha) cloth (akwa) in Igbo – traditional cloth from Igbos in Delta State in the South-South of Nigeria, as the bride is ogwashi-uku, with regal coral beads gracing her neck. The groom also wore white and coral beads, signifying their togetherness. The bride then changed into a gold corset and wrapper, while the groom donned a gold satin long sleeve shirt and wrapper. The adorable couple both changed into blue for the final part of the night, where they danced to live performances including musician K-Cee. The newlyweds celebrated with their family and celebrity friends including radio veteran Olisa Adibua, music producer Cobhams Asuquo, designer Emmy Collins and more.
At the white wedding, the bride was beaming in an elegant up do adorned with a crystal headpiece, she held a calla lily bouquet speckled with sparkling stones. The wedding dress was a mermaid La Sposa gown with impeccable fit – the first dress she tried on, as it made her instantly feel like a bride. She says, "… but I could not just settle for the first dress so I did the mandatory run around all the other shops and tons of dresses but still came back!" The groom was dapper by her side in his petrol blue Tom Ford suit. For the couple's first dance they swayed to the loving sounds of 2Face singing classic African Queen. The bride then changed into the most gorgeous sequin dress, before the couple giggled and grooved the night away on their first day as man and wife.
BellaNaija Weddings prays Mariah and Kevin have the sweetest life together.
White Wedding
~ Photography by Atunbi for The Atunbi Experience
White Wedding Highlights – by Zenith Cinematography
Mariah and Kevin's wedding highlights from Zenith Cinematography on Vimeo.
Dowry Payment
~ Photography by Shola Aromokun for Konverge Media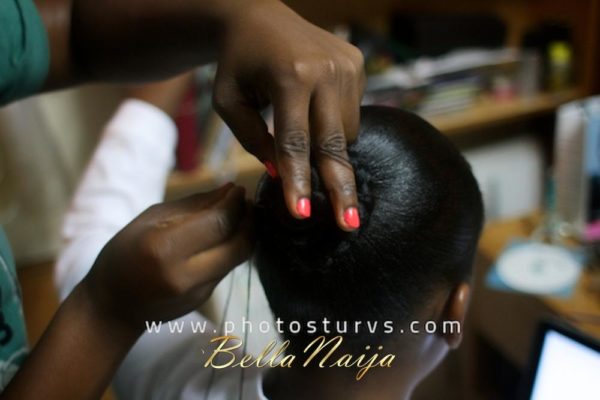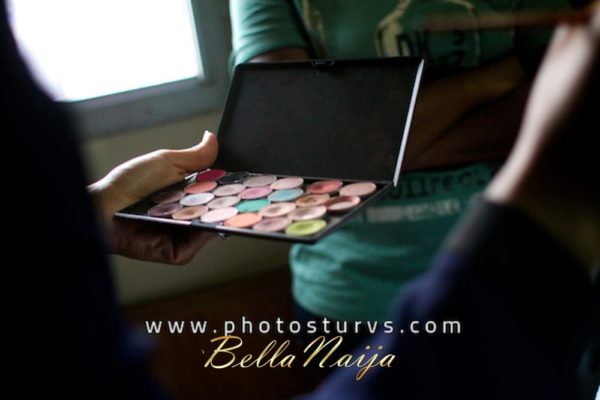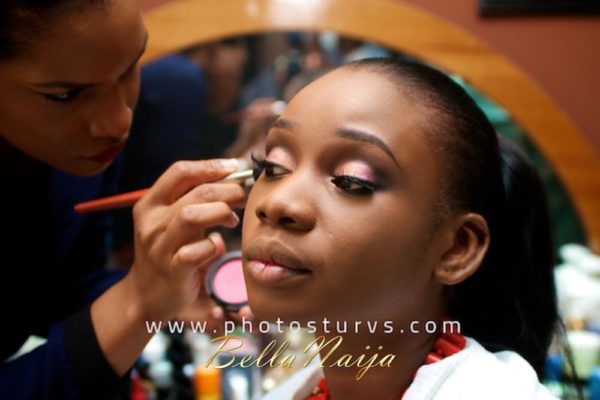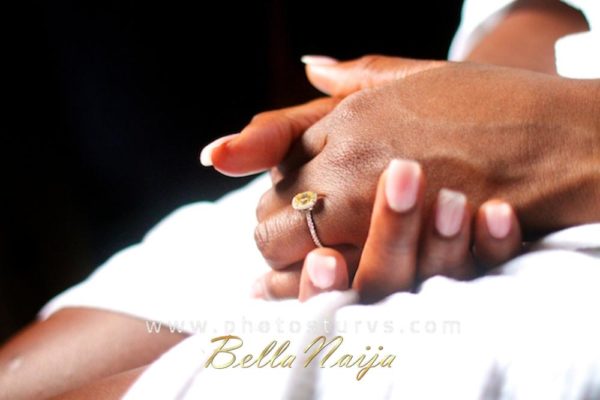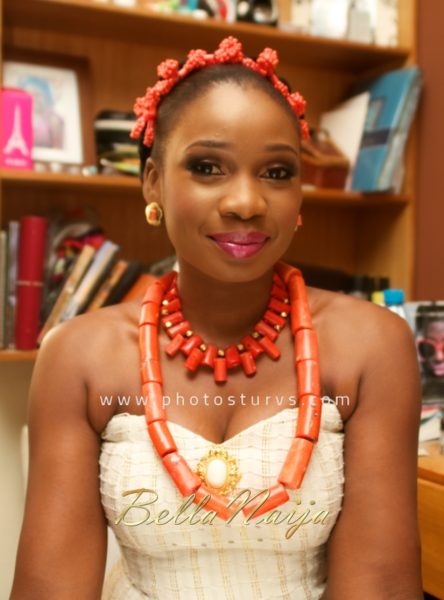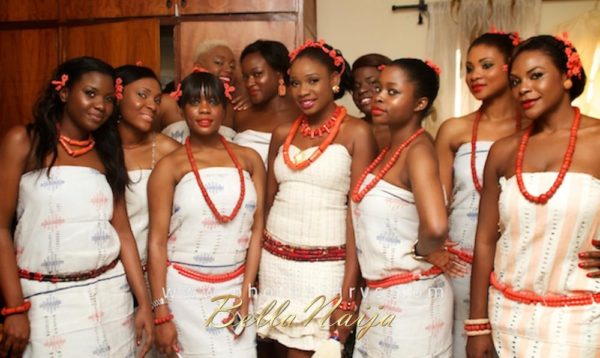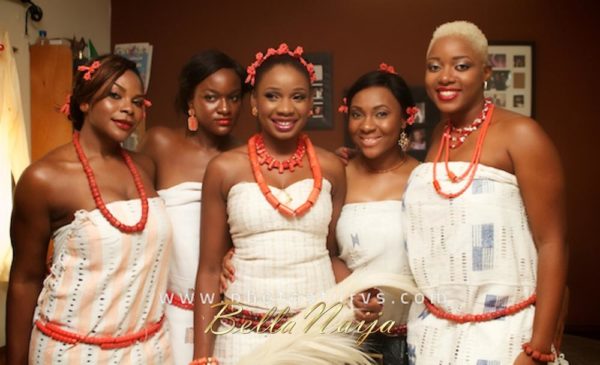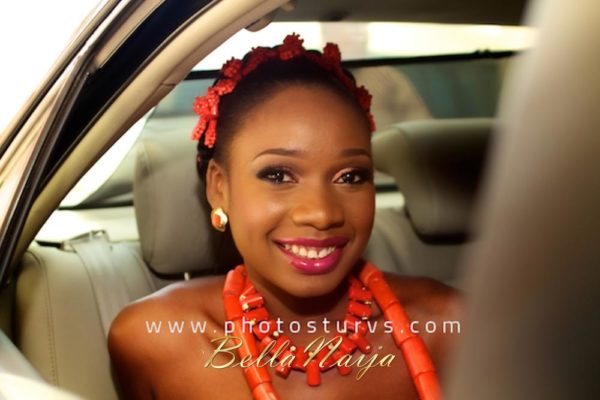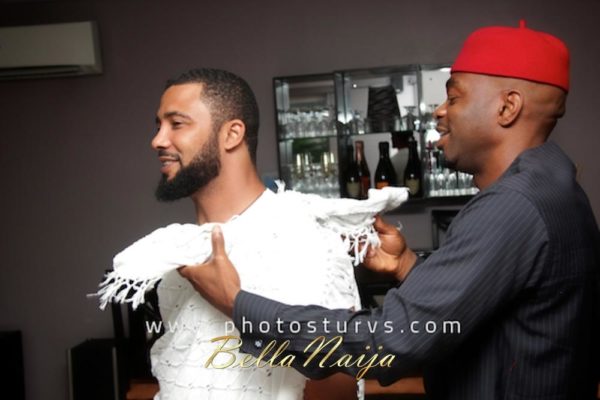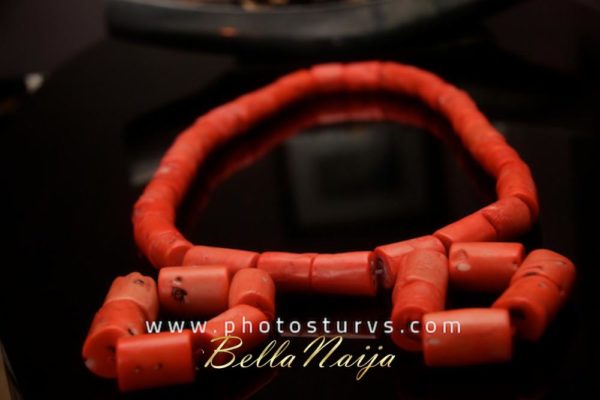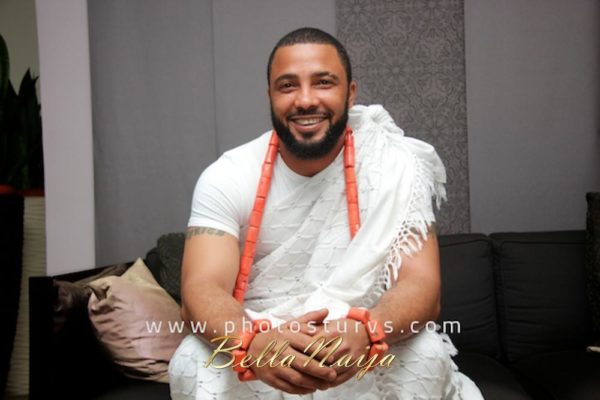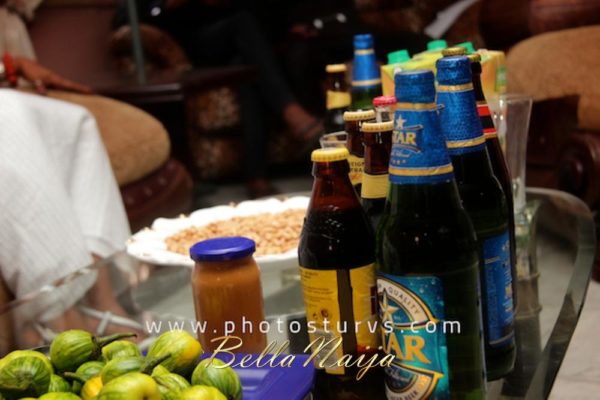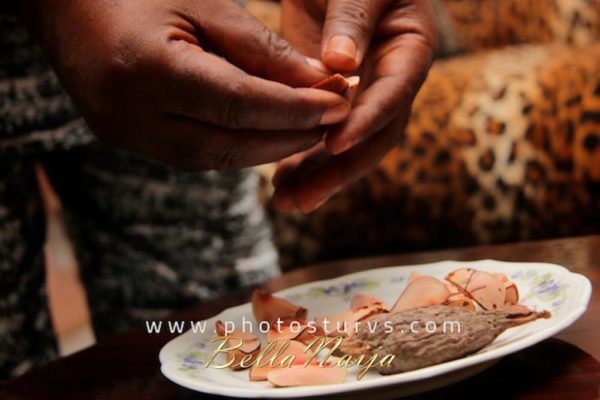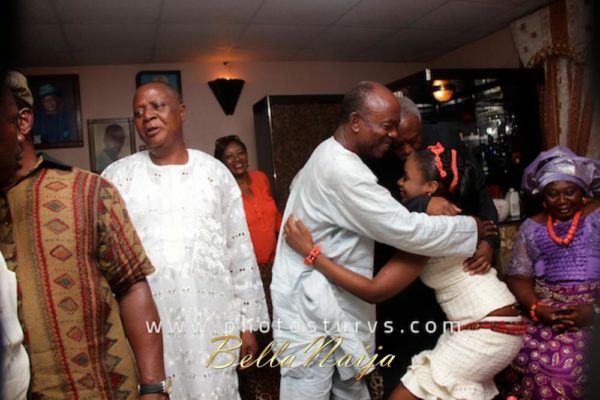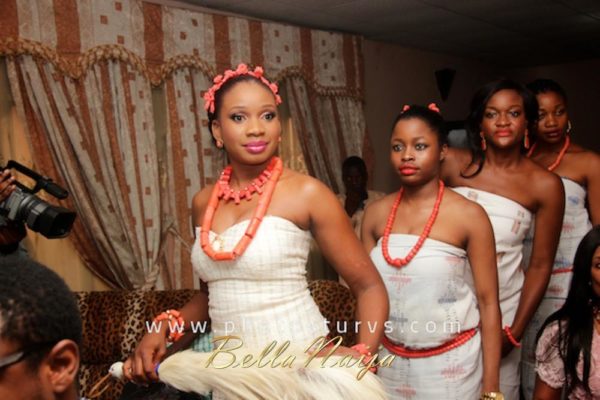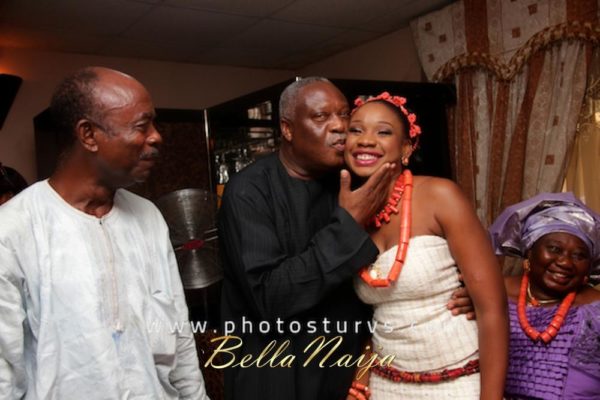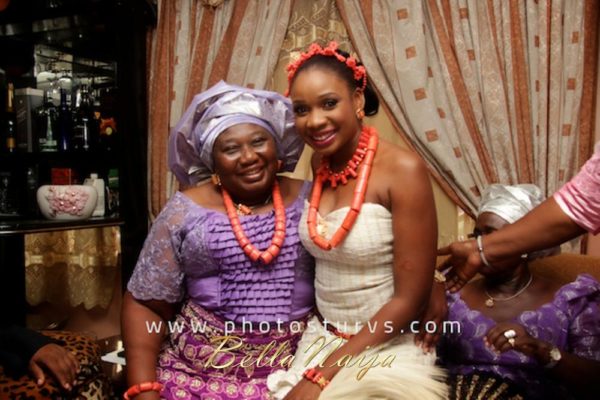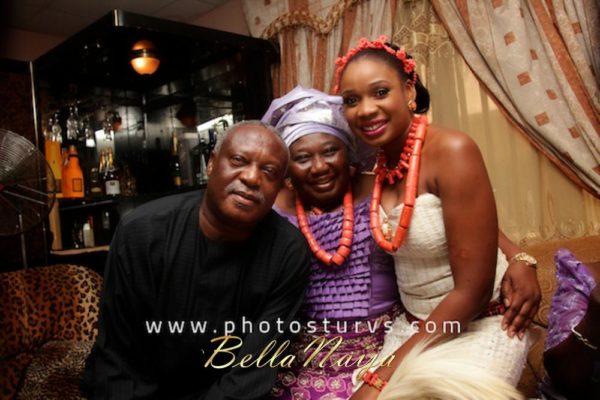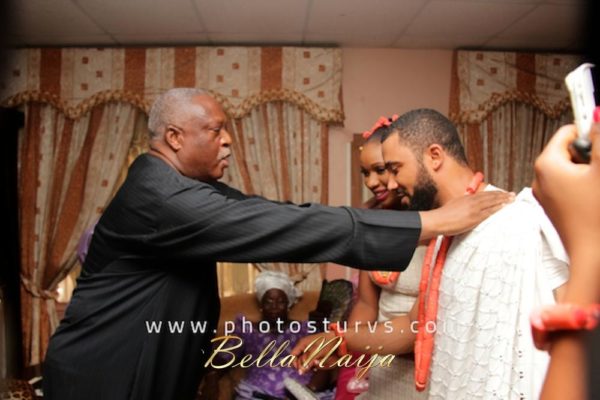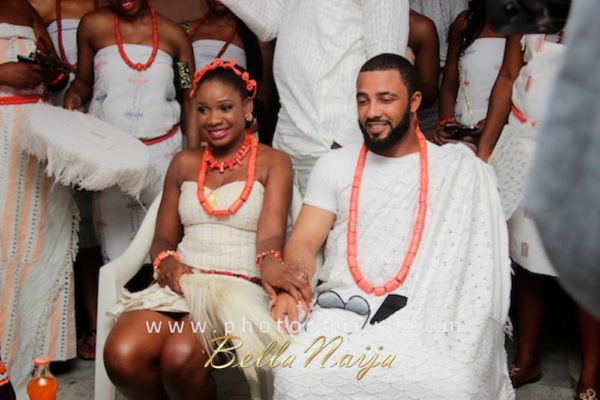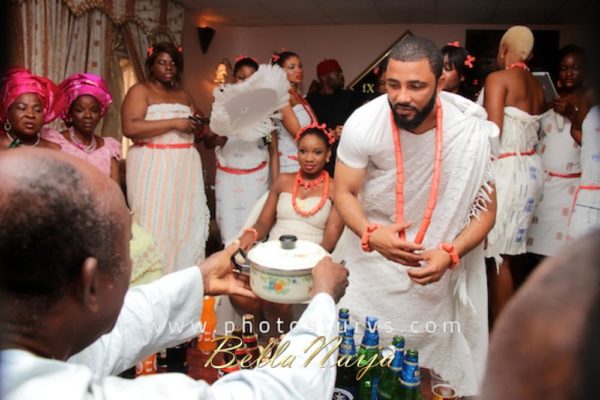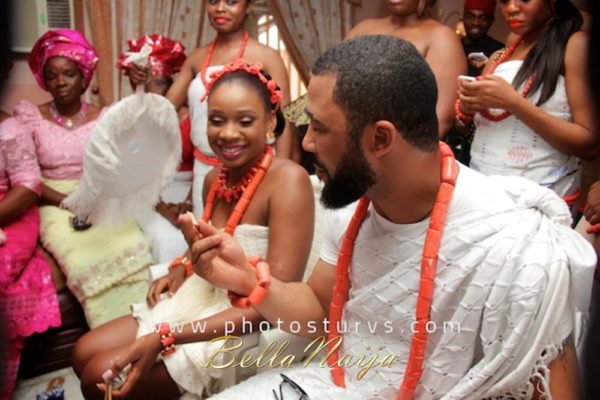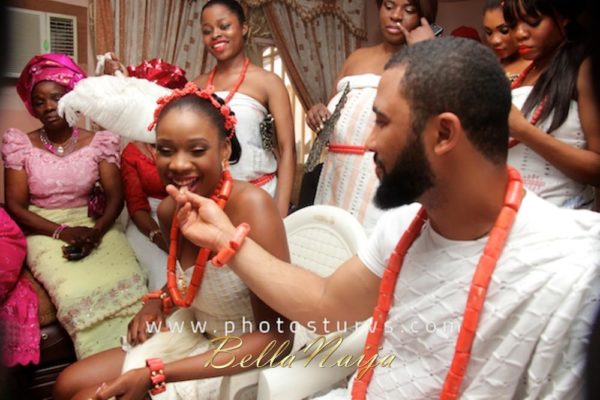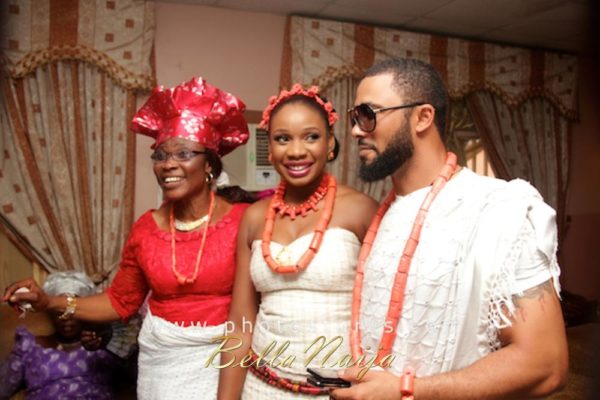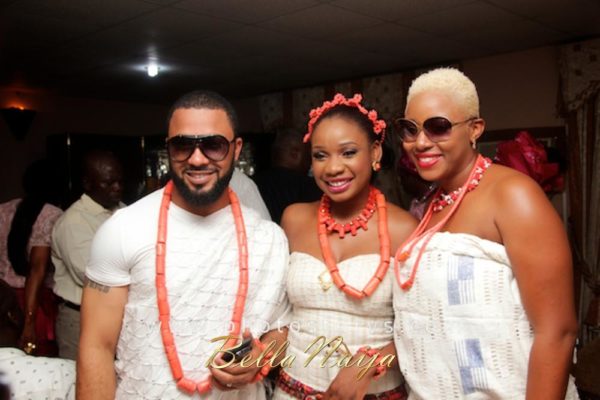 Traditional Wedding
~ Photography by Shola Aromokun for Konverge Media
Photography
Dowry Payment & Traditional Wedding: Shola Aromokun for Konverge Media 08022226711, plastiq (at) knvgmedia.com – www.knvgmedia.com
White Wedding: The Atunbi Experience – support (at) theatunbiexperience.com – www.theatunbiexperience.com

Videography: Zenith Cinematography – www.zenithcinematography.com | david (at) zenithcinematography.com
Wedding Details
Wedding Dates – Traditional: 13th April 2013
White: 16th August 2013
Locations
Dowry Payment: Bride's Family Home
Traditional Reception: Yetunde's Apartment
White Wedding: Micklefield Country Estate, Hertfordshire
Trad Wedding Planners: Perfect coordinators
Trad Decor: BTG events
White Wedding Planner: Amalya Events
White Wedding Coordinators: BTG events
Wedding Attire
Traditional Wedding
Trad Wedding hair: Bose for Beauty Bar @ L'Espace
Bridal Makeup : Elaine Shobanjo for Shomya
Friends Aso-ebi: Designers Muse
Maiden Outfit: Akwocha (Ogwashi-uku traditional cloth) made by Ozora
Gold Corset: Adebayo Jones (Fabric for both corset and wrapper from Joel and Sons, Edgware Road)
Blue Dress: Obsidian (fabric from Joel and Sons, Edgware Road)
White Wedding
Bridal Makeup: Katrina Appie
Bridal Hair: Amina Kadia
Bride's Wedding Dress: La Sposa, from Bridal Rouge Gallery on Chiltern Street
Bride's Gold Reception Dress: Adebayo Jones
Groom's Suit: Tom Ford
Vendors
White Wedding
White Wedding Cake: 4 tier crystal cake with pleats, inspired by the bride's dress – by Elizabeth's Cake Emporium
White Wedding Food: King Solomon Caterers
White Wedding Invitations: Upani Creations
Ceremony and Reception Flowers: Alina Flowers
LED Dance Floor and Lighting: Smoking Gun Events
Crockery: Sahara Fingers
Dessert Table: Chocolate fountain table by Mel – www.champangneandchocolatefountains.com, info "at" champagneandchocolatefountains.com
2nd Dessert table (not pictured): Tomisin Desserts
______________________________________________________________________________________
We love weddings as much as you do – get in touch for inquiries, inspiration & more!