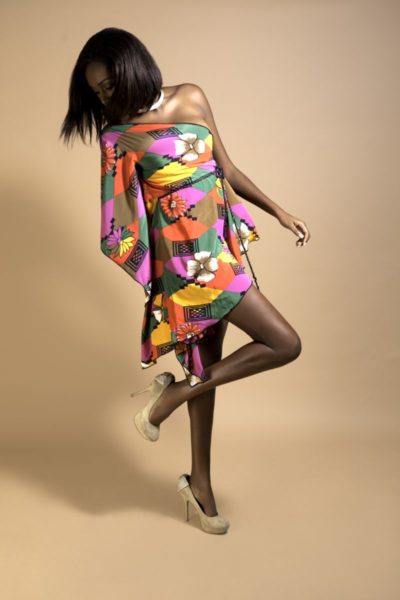 Good morning fashionable people. It's a fabulous Monday and what better way to start a beautiful week of celebrating fashion than with a beautiful collection.
Giving us major inspiration for the morning, Nigerian design label Souza presents its Spring/Summer 2014 collection "Breaking Loose".
Created by University of Lagos Accounting graduate, Francisca De-Souza, the design label gives you a womenswear collection filled with separate pieces like jackets, tops with thin straps, high waist tulip skirts, dresses with one shoulder necklines, strapless peplum tops and dresses with cowl backs and faux chain detailing. The pieces were created with patchwork print, sequins and black lace fabrics.
According to the designer, "The collection is inspired by a never ending fear of failure, holding one back from reaching full potential. It is inspired by a commotion of voices clouding one's thoughts. The collection's colorful pieces embellished with faux chain-detailing, tell the story of a woman's escape from her inhibitions. Each look embraces her courage. The colours and combative prints help explain the exact that this collection embodies and how one woman's inhibitions can become her very own strengths".
Check out the collection below and don't forget to share what you think of the collection with us. Have a fab week ahead.
Photo Credits:
Photography: Toyosi Faridah Kekere-Ekun
Styling: Adebayo Oke-Lawal
Designer: Francisca De-Souza
For more information on the brand please visit www.souzafashion.com | Follow them on Twitter: @souzafashions and Instagram: @souzafashions | Email them at [email protected]/[email protected] | Call 08068855464/+14432547723″