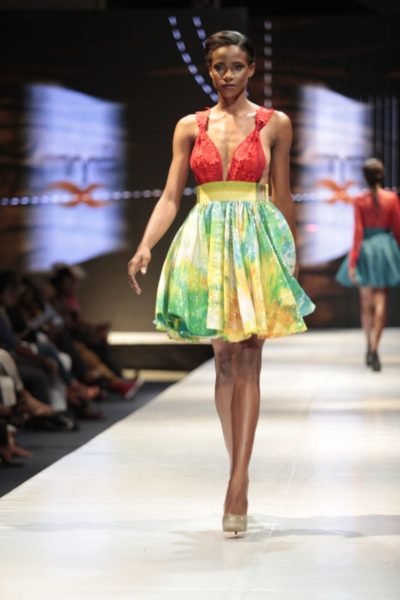 A collection by Nigerian design label Moofa owned by Yinka Fashola was also presented at the 2013 Glitz Africa Fashion Week which held in Accra, Ghana in November 2013.
The collection was bright, colourful and oh-so-fabulous and had key aesthetics similar to its 2012 collection and signature of the brand. The pieces had sensual silhouettes structured ensembles of tulle, taffeta, floral laces, tie& dye print fabric and chiffon. The pieces in the collection are an expression of the fairies inside every woman, brought to life in shades of red, black, beige and blue.
Check out the collection below.
Glitz Africa Fashion Week 2013: Moofa
BellaNaija Style has been your hot source for all the recent fashion weeks in Lagos. We brought you Ghana Fashion and Design Week, GTBank Lagos Fashion and Design Week and Mercedes Benz Fashion Week Africa in South Africa, so count on us for all the FAB street style and runway photos from this event.
Photo Credit: Paul Ukonu Photography