The countdown to the release and launch of a new album from urban gospel recording artiste and music minister, Obiora Obiwon has begun; his first full set in four years.
His new album, "Gold Water" will be launched with a 90-minute Concert on this weekend in Lagos. Guest appearances will be made by Nathaniel Bassey, Frank Edwards, Kenny K'ore, Mike Abdul, Nikki Laoye, ID Cabasa, Jodie, Soluchi, DVD, Alien Nation, Tochi, Victoria amongst others, with a special guest appearance by AliBaba.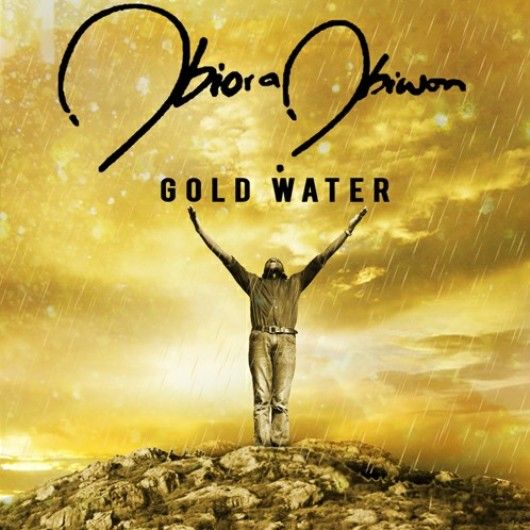 Speaking on his journey to this concert and his new album, Obiwon said, "This particular body of work literally took four years to make. Apart from the physical recording, the melodies, lyrics and messages have been authored through the inspiring, joyful and painstaking processes of my life and faith within the period."
Obiwon marked a season of new beginnings and greater heights earlier this year as he was honoured by the National Gospel Awards as the Best Crossover Artist, his first ever award in the genre. He is also nominated for two awards at the upcoming Nigerian Gospel Music Awards 2013.
Also reacting to questions on the possible meaning of the album title "Gold Water", the singer states, "Gold Water symbolizes something awesome, rare, an amazing sight, something unexpected and unusual…water usually signifies cleansing, refreshing and restoration while gold signifies glory and elevation. A combination of both is pretty much the idea."
The event is supported by Eko Hotel & Suites, Vas2Nets Technologies, BlueMango Interiors and Posh Secrets Wears. Media Sponsors include Cool FM, Wazobia FM, Reel Radio, PraiseWorld Radio, Kingdom Africa, Loveworld Plus, BellaNaija & 360Nobs.
To attend this Concert, fans are urged to visit www.alimemedia.com/goldwater.
About Obiora Obiwon
Obiora Obiwon announced a full-time gospel music ministry in 2008, following through in 2009 with his sophomore and first gospel album "The Rebirth". Since then he has consistently impacted the events and gospel music scene with a new sound and "The Rebirth Band".
The sophomore album became noted for the praise song "F.a.t.h.e.r" and mostly for producing the hit wedding anthem "Obi Mu O". His 2006 debut "Overture" previously produced the classic ballad "Onyinye", garnering vocal performance awards at the Nigerian Music Awards and the acclaimed HipHop World Awards both in 2007. Subsequently the R'n'B -singer-turned-urban-gospel-minister also received honours at the 2013 National Gospel Awards for his crossover act, an indication of the growing acceptance of his faith-based transition. He has currently been nominated for Best collaboration and Best Indigenous song for the Nigerian Gospel Music Awards 2013.
After a 4-year major release hiatus, Obiora Obiwon returns in 2013 with a techno-infused HipHop song entitled "Testify". The up-tempo praise record blazes the trail for the release of a long awaited third album, entitled "Gold Water".
Get in touch with Obiwon by visiting his website www.reverbnation.com/obiwon | Subscribe on YouTube: Obiora Obiwon | Follow on Twitter: @ObioraObiwon | Like on Facebook: Obiora Obiwon | Call +2348085522545 | Email [email protected]
______________________________________________________________________________________
BellaNaija.com is an official media partner with the Cold Water Concert.