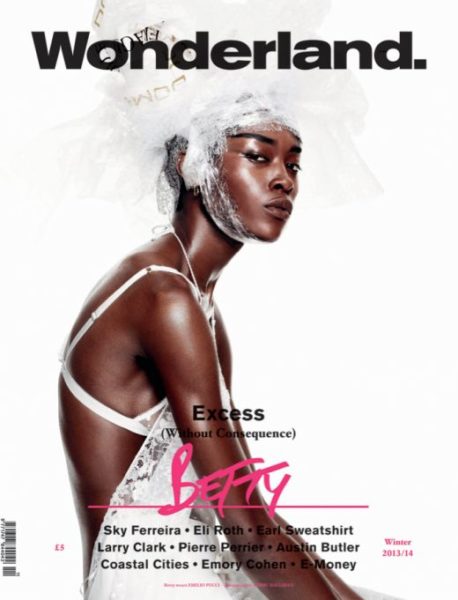 Are you ready for your weekly dose of fashion editorials? Okay, open wide because you are going to want to take this all in.
Posing in Emilio Pucci and other major international design labels, Nigerian-British model Betty Adewole, posed for the cover of Wonderland Magazine's Autumn/Winter 2013/14 Issue. Wonderland magazine is an international, independently published magazine offering a unique perspective on the best new and established talent in fashion, music, art, pop culture, film and other genres; and published seasonally.
Styled by Grace Cobb and Photographed by Kerry Hallihan, Betty alongside British fashion model Gem Refoufi are photographed against contrasting backdrops and in voluminous and retro-chic designs for the issues fashion editorial.
Check it out.
Photo Credit:
Photography: Kerry Hallihan
Creative Direction/Styling: Grace Cobb
Photo Source: StylePantry.com | WonderlandMagazine.com