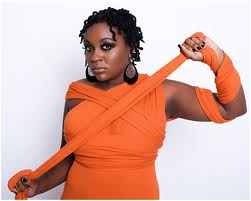 If you could change the world, what would you do? I have heard people give answers like the following:
"I would start a foundation that will eradicate child labor, provide homes for street kids and ensure every child gets quality education."
"I would change the way politics is done in Nigeria. I would make it true democracy: government by the people and for the people."
"I would change Nollywood. I would raise the bar, make great movies that will be nominated for Oscar awards."
"I would put Nigeria in the Science Hall of Fame. I would invent something revolutionary enough to gain the attention of the whole world."
"I would write amazing fiction like Stephen King, J. K. Rowling and Dan Brown. Books that will have cult-like following worldwide."
"I would change the way we live, do things and treat others. There is enough in the world to go round. I will make sure that the rich don't keep getting rich off the poor."
All these answers inspire. Each answer is borne out of a powerful dream: a dream of who the answerer wants to become.
And me? If I could change the world, what would I do? I would help people think for themselves, make their own choices and live the lives they truly want.
Until recently, it was just a dream. A fantasy.
And that's where most of us stop. We know what to do to change the world; we know how to go about doing it. But we just don't do it; we stop at the dream part.
We live our entire lives as aspiring presidents, aspiring movie producers, aspiring artists, aspiring authors, aspiring human right activists, aspiring world renowned scientists and aspiring thought leaders. We look at those who have become what we aspire to become, and think that they were lucky. We look at the professionals, and attribute their success to luck. Goodluck Jonathan was lucky to be deputy governor at the right time, then lucky again to be picked as deputy president at the right time, and finally, lucky to be from South-South Nigeria.
We could keep ascribing other people's success to luck or we could go create our own luck. If President Jonathan hadn't join a political party and hadn't put himself forward for political positions, no amount of luck would have made him a president.
The people who lived their dreams were those who took small consistent steps, and built up to the colossal success they became. The aspiring artist that spends all his off-work hours writing and recording new songs. The aspiring human right activist that keeps squeezing out time for volunteer activities. The aspiring author that writes till mid-night every day. These are the ones that make it, they keep putting themselves in luck's path.
 After successfully growing my four-year old blog from 200 daily views to about 10,000 daily views in just 6 months this year, I realized that what makes the difference is consistent small efforts. The best advice in the world is useless if you don't act on it. Big shots are only small shots that kept on shooting. Success is always just a step away, but if don't keep taking new steps you'll never meet it.
I began taking steps on doing what I would do if could change the world, because I can change the world. I can help people think for themselves; I can help people make their own choices and live the life they truly want. I am fortunate to have a thinking mind; thinking is its default mode. I could think for hours non-stop without having a headache, one of the good side-effects of writing computer programs.
Now, I write daily, sharing my thoughts and igniting several others in people's minds. I write no less than 30 articles per month, original articles. At first, it was extremely difficult. I already have a tasking day job and a growing part-time biz. I hardly sleep more than 5 hours a day. And now I have to write an article a day, with some articles take more than a day to put together. But I gave it a try. I told myself that I won't be hard on myself if I fail, just that I will keep trying. I will make it a daily goal to write an article a day regardless of my success on the previous day.
I began spending my spare time thinking up articles and writing them. I would stand up in the middle of the night just to pen down an idea. Rather than sing in the bathroom, I think up new articles. I kept writing daily: in between meals, before sleeping, early in the morning, after work and while stuck in traffic. It's immense work, but I have become better at it. And the feedback I get from my readers are overwhelming.
I am already living my dream, doing what I would do if I could change the world. And if I don't succeed in changing the world, I know that I have changed my own world. I have become the man of my dreams.
What about you?
Photo Credit: innovatephoto.co.za 
______________________________________________________________________________________
Michael Olafusi is an MS Excel consultant, a personal finance expert and a tech geek. He blogs at www.olafusimichael.com