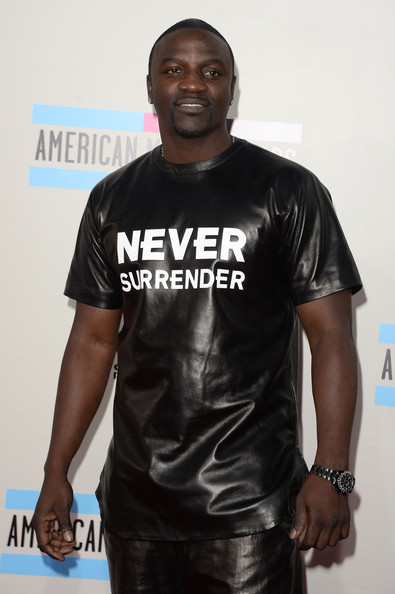 He's Black and He's Proud of his race.
Last week, reports surfaced that American music star Akon and Nigerian star Wizkid refused dark skinned girls from appearing in their music video shoot in Ghana. They allegedly only wanted "Half-Caste" ladies.
If you missed the feature, click here
Akon was present at the 2013 American Music Awards on Sunday 24th November 2013. After the awards show, he was spotted heading to a restaurant.
TMZ cameras caught up with him and asked about the reports.
Watch the reply