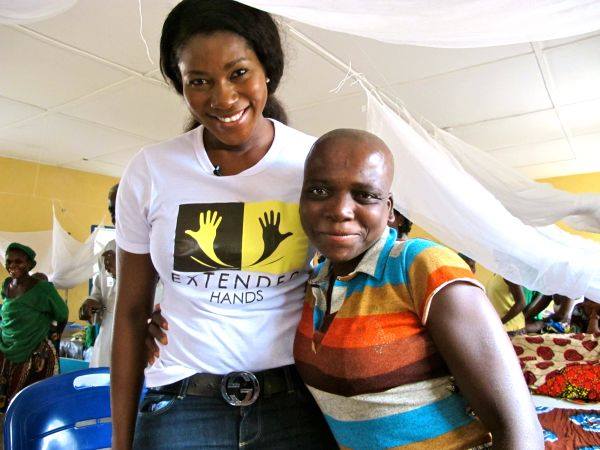 Stephanie Linus helps put smiles on the faces of women in pain.
The Nollywood actress recently partnered with Extended Hands Foundation at the General Hospital Ogoja, Cross River.
With the help of Shell Nigeria Exploration and Production Company, free surgical operations were conducted for 22 women living with Vesicovaginal fistula (VVF).
If you recall, Stephanie released a teaser for her much anticipated movie – DRY which is centered on women and young girls living with the abnormality.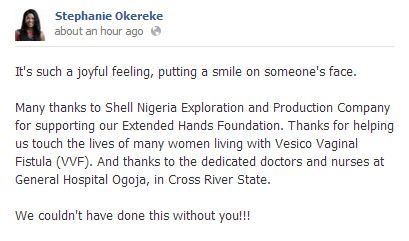 She took to her official Facebook page to thank the partners and share photos.
Check it out!
If you haven't seen the trailer for Dry also starring Liz Benson, watch it below.

Photo Credit: www.facebook.com/StephanieOkerekeLinus