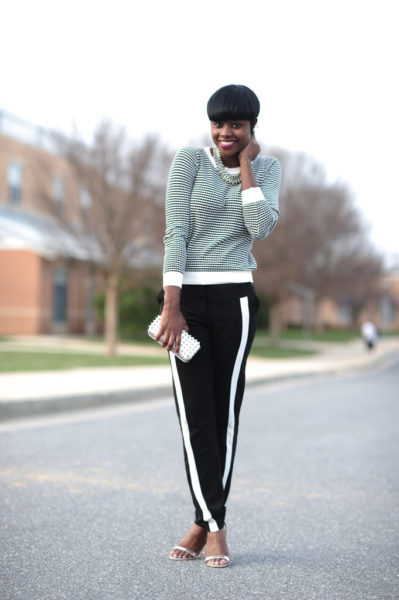 Who says sneakers, sweatshirts and joggers are only meant for the gym?
Based on Fall 2013/14 predictions, the sporty-chic or luxe-sport trend has been heating up our BN Style focus and has been dubbed one of the major trends that mixes comfort with style. The sporty-chic trend is all about a combination of sporty pieces like a baseball hat, a varsity jacket or even sneakers with other chic pieces like an LBD, a pair of leather trousers or cropped top. It's a beautiful marriage of the sport and style world.
With celebrities like Rihanna, Lala Anthony, Rita Ora, Beyoncé and more making the sporty look a must-have trend for female style lovers, BN Style is giving you 5 great tips on how to wear the trend.
Check on it.
1. Make sure your Chic is more than your Sport
When pulling off the sporty-chic trend, it is important to wear more chic pieces than sporty pieces. If you have an overdose of sporty pieces, your look would be off balance and then you might as well head to the gym since you're dressed for it.
You could go for a plain sweater with a chic leather skirt and booties like this chic style blogger from Lucy Pearls.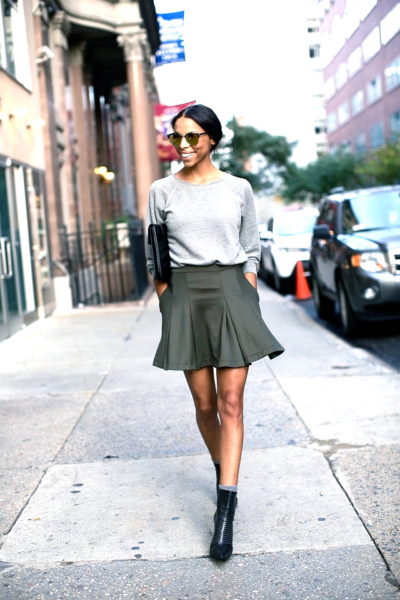 2. You can never go wrong with a face cap.
The one sure thing we know about sporty-chic looks is that you cannot go wrong with a face cap. The face cap in sports is equal to the black pants, it goes with almost anything. You can decide to mix it up with a different colour or go casual in a regular black, white or grey face cap.
Kéla of KelasKloset.com looks laid back in a fun sport-chic outfit.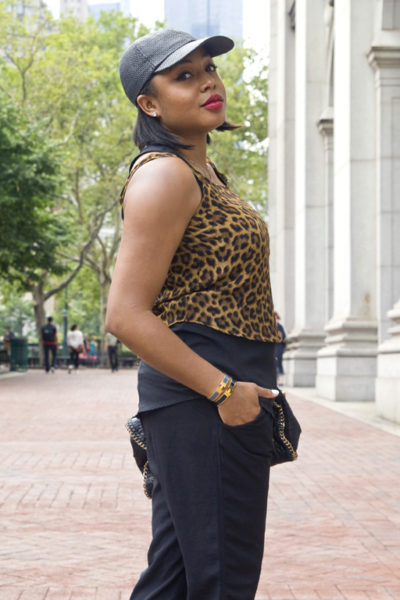 Check out Emari Parsons 'DOPE' face cap in her sporty-chic look.
3. If you're going with sneakers, some dazzle is needed
To pull off the sporty chic look with something extra, regular sneakers won't cut it. You need to add some bling. You could do this by buying some studs or precious looking stones, and add them on with some good old DIY.
Or you could just go Zanotti mode like Tosha Eason for Bambisarmorie.com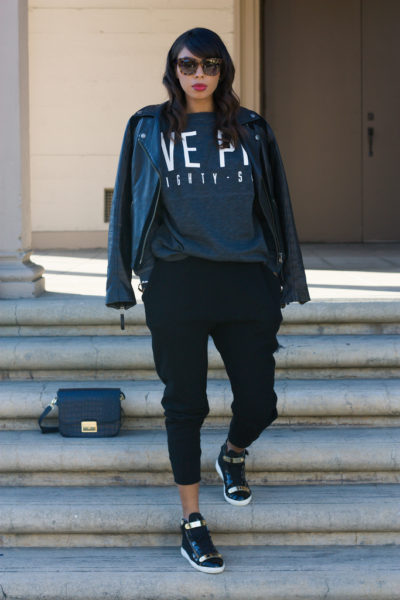 4. Wear form fitting track pants
When it comes to rocking your sporty-chic trends with track pants, it is better to go with a slim fit. The slim fit gives you a more flattering look and makes them look more chic than sporty.
Nife of the SkinnyHipster.com is giving you a great style option for a cool, chic and sporty themed look.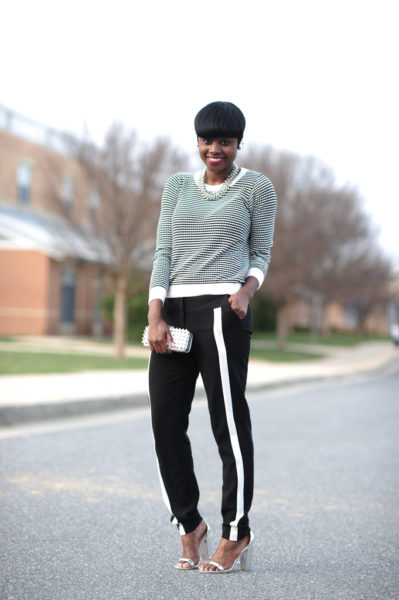 5. Shirts with numbers or crests are very sporty
Not in the mood for a varsity jacket, that's fine. A simple top, sweater or blazer with numbers or crests can go a long way in making you sporty-chic look work for you. Check out Eku Edewor in her "Haters" sweater paired with a black leather peplum skirt.
Female Rapper Mo'Cheddah took this sporty-chic look to a whole new sexy with her basketball jersey dress paired with hot white heels.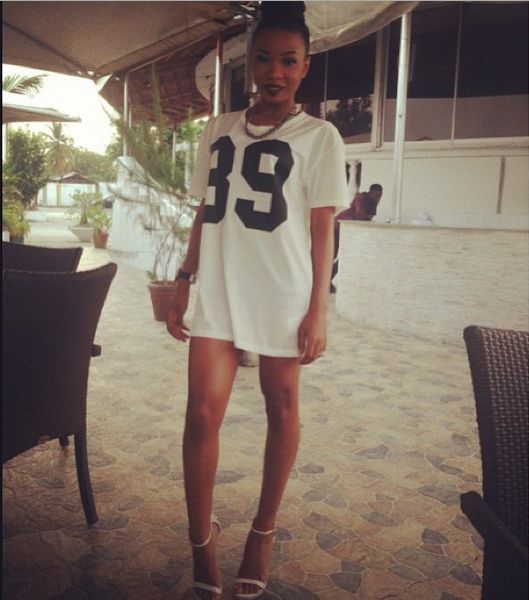 American R&B singer Brandy also likes to take a dip in the sporty-chic pool once in a while. Just for fun who do you thin rocked the look better? Brandy or Mocheddah?

These 5 tips are just a tip of the iceberg, there are many other ways to rock the trend. If you have any extra tips or styling ideas, sharing is caring.
Photo Credits: Instagram: @mocheddah; @ekuedewor | Kelaskloset.com | Thefashioncraze.com |