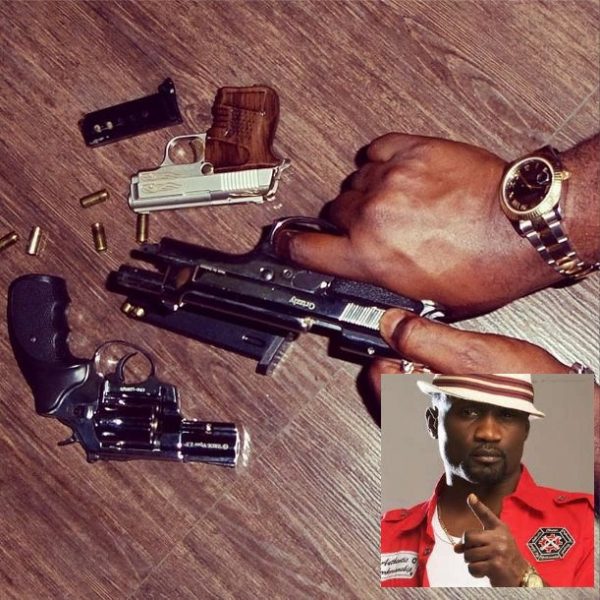 P-Square's manager and older brother Jude Okoye is sparking some controversy of his own.
Earlier today, Jude took to his official Instagram page to show-off his gun collection; with a caption that states he is not be played with.

A number of his followers have deemed the act totally wrong, while some champion the post. Check out a few of the responses.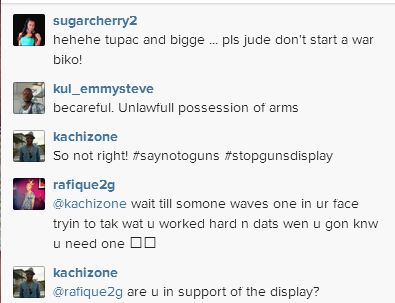 A playful post or an offensive one? Let us know!