The word "Selfie" is one of the most common hashtags on Social Media, but what may not have known is that sometimes, such a concept is making the question of what beauty is broader and even more confusing. This ultimately causes women to do one of two things; search for and find what they can term is their own beauty or conform to what everyone else says is beautiful.
For their Real Beauty Campaign 10th year anniversary at the Sundance Film Festival, Dove premiered its short film "Selfie". The 8-minute documentary explores how a group of teenage girls from different races take Selfies and what it says about beauty standards and girls' confidence today.
The documentary, produced by Academy Award winning film maker Cynthia Wade, follows the teens as they discuss all the tricks they use in making themselves 'suitable' for the Selfie. It then takes a turn to dig deep into one of the major causes of their insecurities – their mothers. Through their mothers always pointing out their insecurities and what they don't like about themselves, the girls disclosed that they eventually started to look for and find what they didn't like about themselves.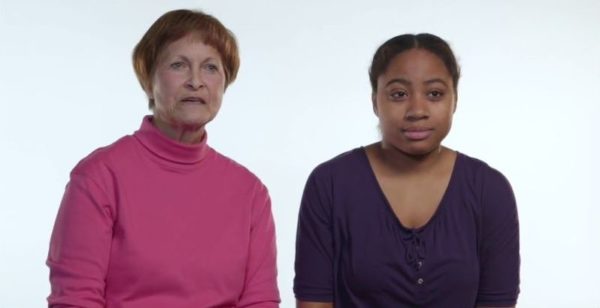 "Selfie" is emotional, real and most of all, true; so the next time you launch your camera, remember that your beauty isn't what the world says it is, it's what you say it is.
Watch the 3-minute version of "Selfie" below

Watch the full 8-minute "Selfie" documentary below

Photo & Video Credit: Youtube.com/DoveUnitedStates