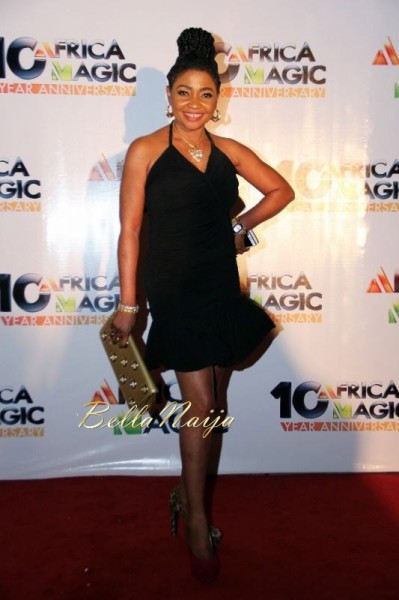 Benita Nzeribe was one of the biggest movies stars in the 90s and early 2000s, but of recent, the actress has been MIA (Missing in Action – Hey, just checking).
But she recently surfaced at the Africa Magic at 10 party in December 2013. She was all smiles on the red carpet in a LBD.
And it seems we will be seeing more of Benita in 2014, the Nollywood actress has just been announced as the new face of the Nigerian Airspace Management Authority (NAMA).
You may be wondering what does Nollywood and a Nigerian airline authority have in common? The answer is simple; NAMA will like to market its brand with a face familiar with most Nigerians.
Happy about her new gig, Benita had this to say "I feel good to be NAMA ambassador. We just finished the photo shots and it will soon go on air. NAMA is seriously doing their job well to ensure that runways and every other air facilities are put in place. I promise to do my best to represent them well. I will be attending their events within and outside the shores of the country when the need arises." Vanguard reports.