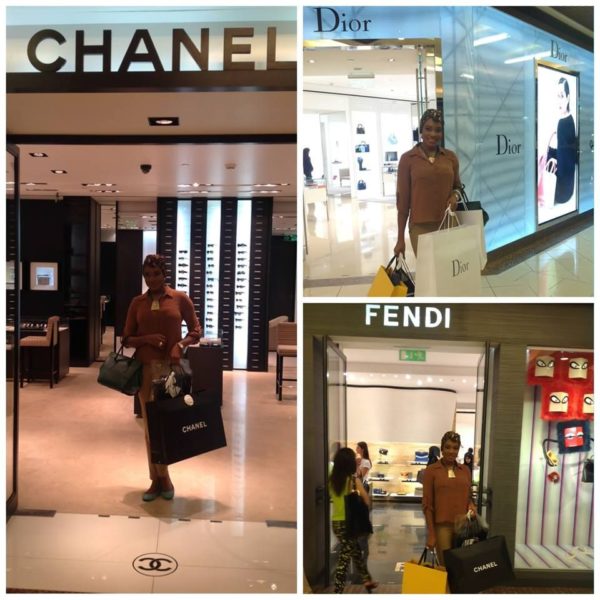 Err…did you honestly think she was going to shop at Asos or H&M?
Don't get us wrong, there's nothing wrong with the retail brands, but high street isn't what people look for in Dubai.
2013 was a busy year for Nollywood actress Chika Ike; and to kick off 2014, she took off her hard working stilettos and decided on a trip to Abu Dhabi, Dubai.
Chika and her publicist Serah Donald, hit the streets of Dubai to shop in style. The actress got herself some new pricey accessories from top designer stores including Prada, Michael Kors, Fendi and Chanel.
Chika also got herself some of the country's buzzed about perfume oil. She was quite generous in sharing these photos on her social media account.