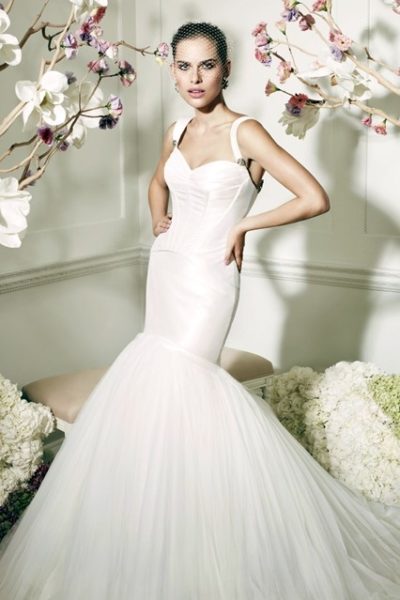 It's herrrre!
Here at the BNW headquarters we were squealing like school girls to find out the premiere Truly Zac Posen for David's Bridal collection is out!
The Spring 2014 bridal and special occasion collection is so chic yet affordable (in the wedding world) ranging from £725 – £1,295, and will be sold exclusively at David's Bridal, an international chain of bridal boutiques.
Zac is a celebrated American designer – most recently also a judge for Emmy-nominated Project Runway – America's leading fashion design reality show. He's known for his figure-enhancing silhouettes – his corsetry is unmatched – and he brings that sensuality and femininity to this collection.
He's created red carpet and runway look for the stars – including his dear friend – supermodel Coco Rocha's wedding dress, and now with this collection, you can have a piece of Zac in your wardrobe.
BN Bridal is proud to present the premiere Truly Zac Posen collection for David's Bridal.
Enjoy and be inspired!
***
Truly Zac Posen officially launches at David's Bridal, at Westfield Stratford on Thursday – this week! – February 6.
Photo Credit: vogue.co.uk & glamourmagazine.co.uk
________________________________________________________________________________
We love weddings as much as you do – get in touch for inquiries, inspiration & more!
E-mail: weddings (at) bellanaija.com | E-mail for #AsoEbiBella: asoebibella (at) gmail.com