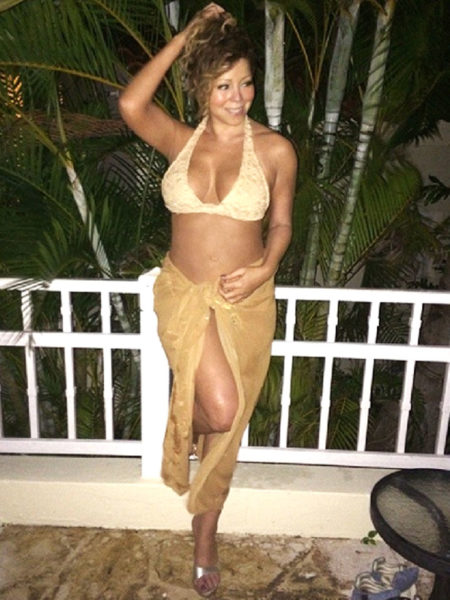 It's Mariah!
Just in case you all forgot how unbelievably toned she is at 43, American superstar Mariah Carey shared a sexy photo on her Instagram page to keep it fresh in our heads.
Mariah who was in Nigeria in December 2013, captioned the photo "Working in my most favorite environment clearly having a bad hair day.. Haaaaaa,"
Her focus may have been on her hair, but we all are looking at her ah-mazing figure in a halter gold bikini top and matching sarong.
It's obvious that Nick Cannon can expect a great Valentine's day.