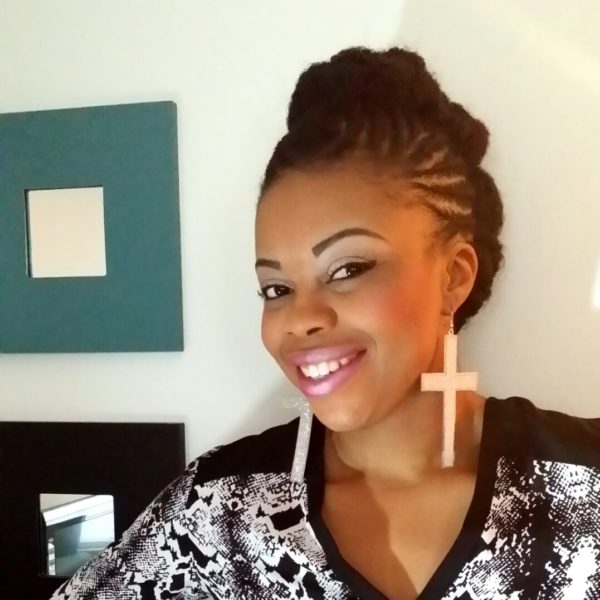 My husband and I are suckers for any kind of bread with the agege 'draw-draw' texture and he constantly stocks up on loaves of bread. Recently, we got tired of snacking on the same old same bread, and my husband swore off eating bread for life. I had two loaves of bread left and I definitely wasn't about to waste them because I come from a family where 'wasting food is a taboo' in my mother's exact words.  Anyway, I decided to experiment with the left over bread and not only are my results super easy to follow, they were also a slam dunk for me. Hubby fell in love with bread over again and guess who bought more loaves of bread?… Yep, you guessed right!
Suya spiced bread cups
What you need
Bread slices
Suya spice
A rolling pin (If you don't have one, don't sweat it, feel free to use a clean bottle)
Cookie cutter (Feel free to improvise with a cup, I would show you how that works)
Muffin tins (Use regular moi-moi tins or any baking tin you have)
Any filling of your choice
How To
Using a cookie cutter or a cup, cut your bread into a couple of little rounds and lightly brush both sides with melted butter or oil. Sprinkle some suya spice on both sides. If you have a sweet tooth, you can substitute the suya spice with brown sugar, cinnamon or nutmeg. Press the bread slices into the muffin tins and bake at 350 degrees (F) for about 12 minutes, or until crispy. Fill your bread cups with anything you like.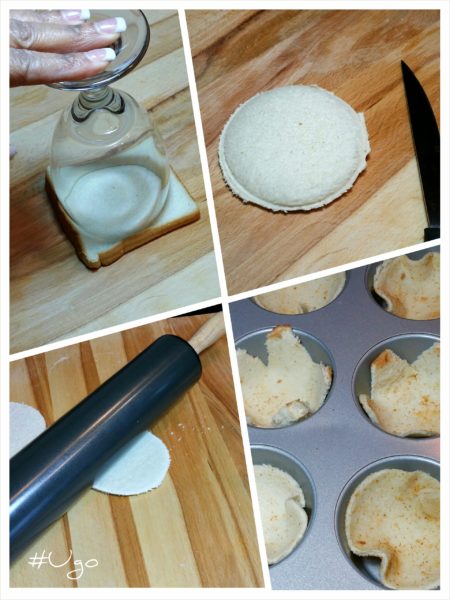 For a savory option: I filled the cups with some meat medley that I made with gizzard, snails and goat meat bits.
And for a sweet option; I filled them with homemade vanilla bean ice cream and a drizzle of hazelnut sauce. Hubby preferred this one and in his own words "the spicy effect of the bread cups combined with the cooling effect of the ice cream is surprisingly amazing"
The next one is my hubby's favorite. I apologize for always mentioning him, but he is such a picky eater so I am always excited when I gain points.
Chicken Roll ups
What you need
Sliced bread
Sautéed chicken and pepper strips
Bread crumbs
2 Eggs
Pinch of cayenne pepper,
salt and seasoning cubes
How To
Cut off the crust on the edges of the bread and flatten the bread using your palms or a bottle. Lay the chicken strips on one edge of the bread and roll up the bread. Dip the bread into the eggs, with the seams facing down and apply some pressure to seal the edge and then coat the bread rolls with bread crumbs.
Heat up your frying pan with some oil until it is really hot, then place the bread rolls with the seam facing down into the oil. Fry for about 1 to 2 minutes, flipping over until it is golden .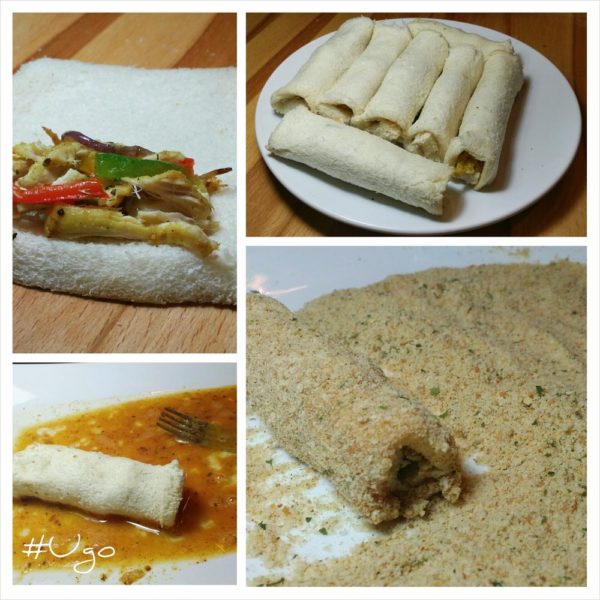 Serve hot and enjoy with a chilled drink. I had mine with some homemade chilled Zobo drink with whipped cream. Yum!
PS: If you cannot buy bread crumbs, please make yours by: 1) toasting or baking your leftover bread till they are golden brown and perfectly crispy and dry. 2) Using your blender or mixer to blend them till you get an even fine texture. 3) Seasoning the crumbs with any herb and seasoning of your choice.
Agege bread French toast with fresh fruit salsa
What you need
Agege Bread (or any other type of bread)
1 Egg
Cayenne Pepper
Curry
Salt
Optional: Vanilla extract, Cinnamon or brown sugar
How To 
Cut the bread into slices or any shape you prefer (I used heart shaped cutters). Beat the egg with the pepper, salt and curry. Dip both sides of your bread into the egg, making sure that all the sides are coated properly. Add a few drops of oil to your frying pan, when the pan is heated, place the bread into the pan and after a couple seconds, press down gently with a spoon, flip the other side and repeat the process. Fry until golden brown.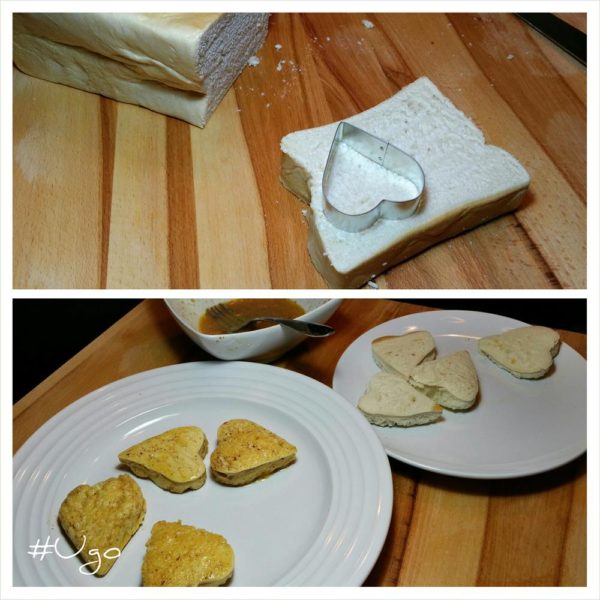 Serve with fresh fruit salsa. (For the salsa: chop up any fresh fruits or your choice, mint leaves or cilantro. Mix everything together, add a few drops of lemon and place in your fridge to cool.)
There are no hard and fast rules to cooking. The uniqueness of each meal lies in your ability to tweak any given recipe to your taste and improvise if you don't have an ingredient. You do not need to break a bank to make a great meal, you just need to be creative.
Have fun in your kitchen and share some of your thoughts on the recipes.
______________________________________________________________________________________________________
For Ugo, cooking has no rules, she is constantly looking to put the AHA! taste in our local meals. Her first introduction to cooking was in competitions organized by her mother for her and her siblings. Since then, she has not stopped recreating dishes, inventing mouthwatering healthy options and meshing cultures in her kitchen. For more unique plantain dishes like these and other interesting dishes, follow her on Instagram @ugojoy1.