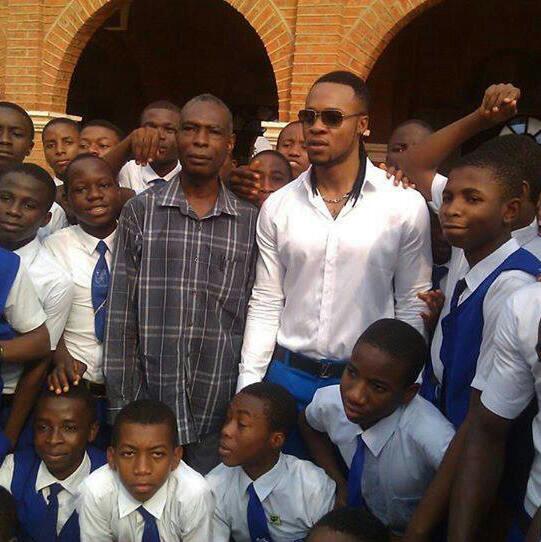 Flavour is keeping in touch with his Alma mater.
As part of his plans for his Flavour Foundation, the Nigerian music star visited his secondary school – CIC Enugu.
The "Ikwokrikwo" singer also wore the school's uniform; a white shirt, and blue pants. A fan of his in the school, wrote him a sweet letter calling him the best musician in Nigeria.