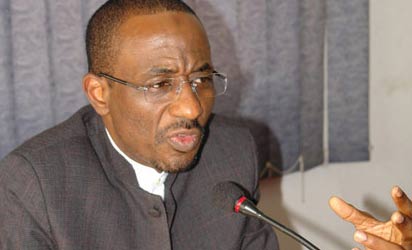 Earlier today President Jonathan via his representative, announced the suspension of CBN Governor Sanusi Lamido Sanusi. (click here to read)
CNBC Africa got in touch with Lamido Sanusi. He speaks about the recent allegations by the government, his thoughts on the Nigerian economy, and the memorable moment of his tenure.
A quote from the interview
On whether he was on notice with respect to his suspension: Well, I have been told by my office that a letter was received. As you know, I flew in this morning to Niamey along with other Governors of West African Central Banks to meet with the President of Niger and President of Ghana…Fortunately, I came in with my VP Sarah Alade whom I have been asked to hand over to.
I have left the meeting to hand over to her. I have just met the Nigerian Ambassador to Niger who confirmed to me that the President asked him to inform me of the decision. On accusations of "various acts of financial misconduct and recklessness" he said: I don't know what they are talking about. When I come back, I will see what those allegations are…I don't think there is any issue raised that has not been raised before.
We all know what this is about. This is about consequences for decisions I have taken… This is something that is long overdue. I am surprised it took them so long.Mallam Sanusi Suspended CBN Governor
Watch!