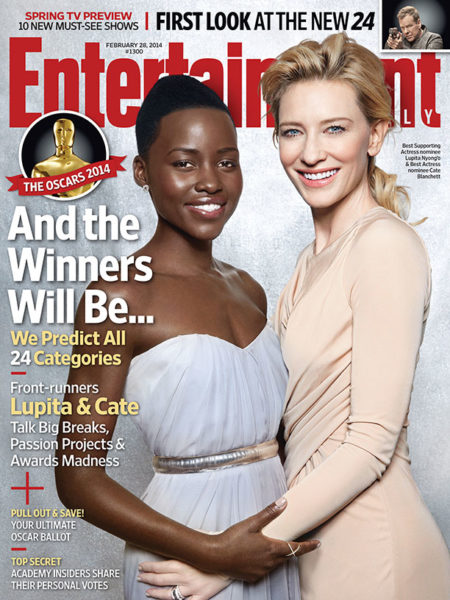 With the 2014 Oscars in a week, the Lupita Nyong'o buzz won't be dying anytime soon.
The Kenyan actress whose breakout role in 12 Years a Slave has made her an international superstar, is on the cover of Entertainment Weekly's new issue with Cate Blanchett.
Lupita is chic in a strapless sweetheart neckline white dress while her fellow nominee (not in the same category) is all smiles as in a nude long sleeve dress.
They both discuss the never-ending awards season, their jobs and their hopes for the futures.
On her career aspiration, Lupita says "In many ways, me being on the scene is doing for little girls everywhere what Oprah Winfrey and Whoopi Goldberg did for me. My world exploded by them being on screen. Hopefully I will inspire and be meaningful to other people. But I can't take on other people's dreams for me. I can only dream for myself."