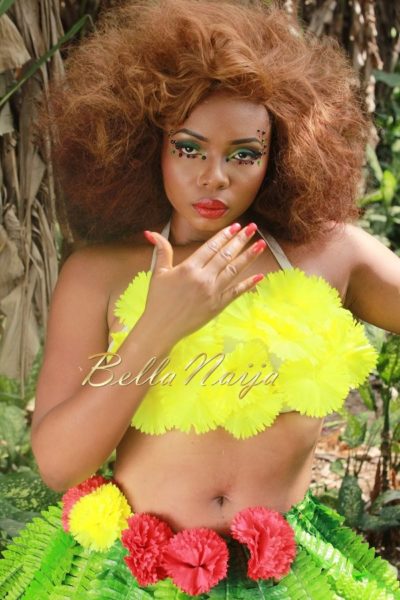 Are you ready to meet Yemi Alade's "Johnny"?
The rising Nigerian singer will premiere the video of her hit track – Johnny, produced by Selebobo.
Directed by Clarence Peters, Johnny is set in a rural area. It features Big Brother Africa: The Chase star Beverly Osu, Nollywood hearttrob Alexx Ekubo, comedian Bovi as well as female artistes including Saeon, Ajemina and Sharon of Addiction.
Effyzzie Music Group has announced that the video will premiere soon, but they have released a teaser as well as behind the scenes photos.
Check it out!
First Look at the video

Photo Credit: Ogagus