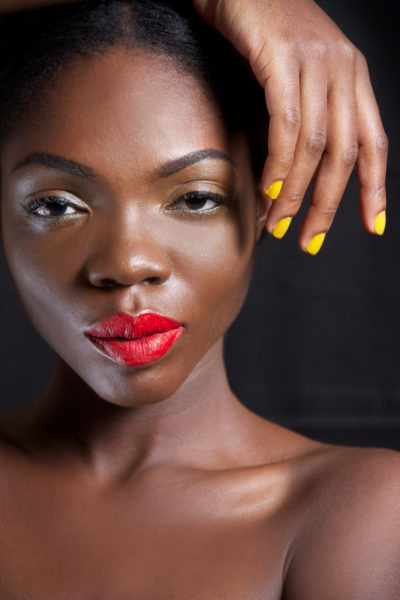 Hey everyone! Today we are going to be taking a dip into colour with tips on how to pair bright colours like the famous red lip and a daring yellow on your nails. Now, a lot of people are not willing to try a mix of many colours, but thankfully you have us. So if you are a daring diva that loves some colour, here you go.
While red never goes out of trend, decade in and decade out, it does get boring for me every so often. So how do I keep my red fresh and upbeat? I jazz it up by pairing it with other colours.
Have you ever really considered pairing your red lips with a very bright colour? It is the perfect combo. My favourite red lipstick for this look is the Wet n Wild Lipstick in Stoplight Red. Though it is a bright red colour, it is also moisturizing on the lips and suitable for most skin tones. I absolutely love the gradient it gives the lips when I step into a bright place and the best part is it's affordable.
The Red Lip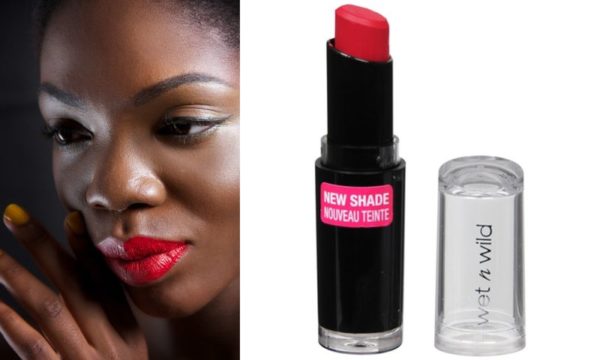 To get a red lip, just follow these easy steps:
Make sure lips are well moisturized and not flaky
Using a red lip pencil, outline and fill the outer corners of the lips (the red pencil helps to intensify the colour of the lipstick at the corners)
Blend this into the lips properly either by way of firmly smacking lips together or using a lip brush
Apply lipstick directly from the tube following the outline of the pencil at the edges.
Blot lips with tissue and…
Re-apply lipstick
Jackie Aina of LilPumpkinPie05 is our back up today to help show you how to apply a red lip with some awesome tips for that extra pop! Check it out.
Bright Yellow Nails

For our yellow nails, you can't go wrong with the L.A. Girl Disco Brites Psychedelic nail polish; plus it glows in the dark. It needs a couple of coats to pop so be patient with it. Be sure to finish it up with a good top coat like Seche Vite.
There you go ladies. Mixing bright colours is possible. be sure to drop your comments on if you have tried this colours or any other colours before and what tips you may have for other BN Beauty Belles out there.
Don't forget! Jackie Aina a.k.a LilPumpkinPie05 will be live at Social Media Week Lagos 2014 tomorrow, Friday 21st February 2014 the at the Beauty Unmasked event. Make sure you don't miss it.
Image Source: Barbara & 1923, Sarah Ogunbor, Damilola Teidi | www.polyvore.com | Seche.com | Giannacatherine | Video Source: LilPumpkinPie05