Apparently Zimbabwean dictator Robert Mugabe is forever young.
On Sunday 23rd February 2014, the commander-in-chief for 33 years celebrated his 90th birthday at the Rudhaka stadium. He turned 90 on Friday 21st February 2014, but couldn't celebrate it because he was in Singapore for a cataract surgery on his left eye.
Mugabe who was clearly in high spirits at the occasion, had a few words on himself and the British; "I am made to feel youthful and as energetic as a boy of nine" Mugabe who was clad in a black suit said.
"The British, we don't hate you, we only love our country better," he told thousands present at the celebration, stating he received birthday greeting from leaders in China and Russia.
He ended by saying "God, I can't thank you enough for that gift of life."
The celebration cost $1 million and was criticized by finance analysts. For all the scoop on that, click here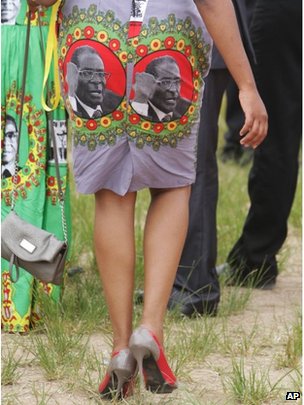 Photo Credit: Reuters | AP