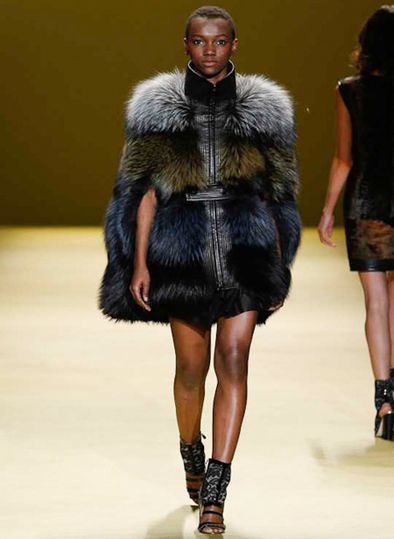 New York Fashion Week 2014 has come and gone and boy did our favorite designers deliver! And I have got the style trends to prove it!
Opulence in the shape of luxury dresses and gorgeous furs; mink, fox, chinchilla, Ostrich and so much more, and we can't forget how tons and tons of Midi length dresses and skirts reigned supreme.
White and blue proved to be the color to stock up on and say so-long to your basic winter coat – these shows proved that glamorous coats are the sure way to go. What would fashion week be without prints and patterns? The catwalks of NYFW dawned an array of patterns that were bold and intrusive, but still provided a subtle ambiance, making them easy to wear.
From all your favourite designers and more, check out some trends that ran the runway for the New York Fashion Week 2014 event.
Glamor god
From sequins and lace to tulle and velvet; there were tons of gorgeous fabrics that went down the catwalk. The designers let the gowns speak for themselves and did not over play the looks by adding too much jewelry or over done makeup, supporting the old style oxymoron.
Fur Real
Gone are the days of your mother's full-length brown mink. Nowadays, furs are offered in a slew of different length, shapes and colors and loved it all! An article of Fur adds total luxury to an outfit making it the perfect winter accessory to add the ultimate chic-factor to your look.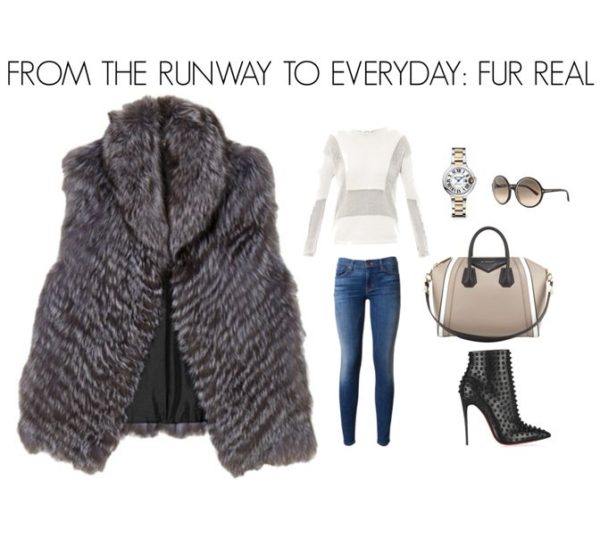 In the Midi
I have said this many times, the midi length is the length to emulate not just this season but for seasons to come. This lady-like trend proves that style is moving in a more feminine direction. The look reminisces the 1920s and regardless of if it's done in a full or fitted bottom, NYFW has proven once again that this look is elegant, chic, and a must have.
The midi skirt is a great piece to create your outfit around. Get style inspired with this look.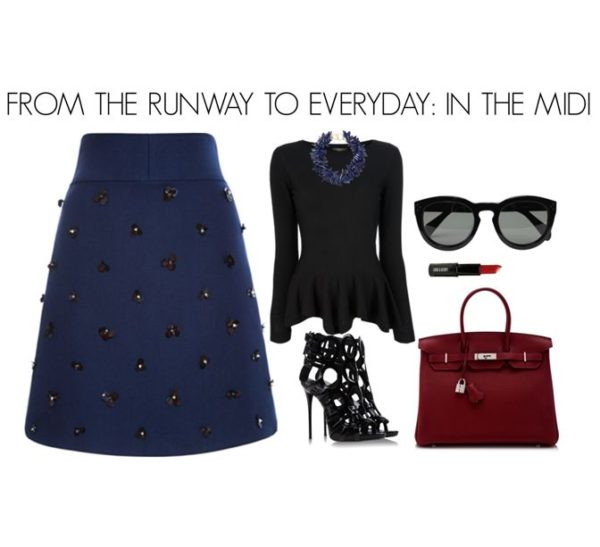 The Coat
If you live in a climate that experiences the cold season, you really can't get around without wearing a coat. Luckily for us our coats don't have to be boring, and the NYFW designers have provided a host of chic pieces to choose from. So go ahead a pick a coat with color and embellishments, it will definitely add flare to your look.
In Living Color: White & Blue
So many different colors went down the runway but I do believe that the colors that truly made an impact where white and blue. Whites were vibrant and even when they were mixed with other colors they did an amazing job of standing out. Every shade of blue showcased was vibrant and rich and will only add a stylish flare and character to your look.
Pattern Power
Subtle or loud, patterns made a statement on the runway. We saw everything from geometric to floral prints making a powerful impact and easy to infuse into your everyday look.
Make a powerful statement with this pattern on pattern look.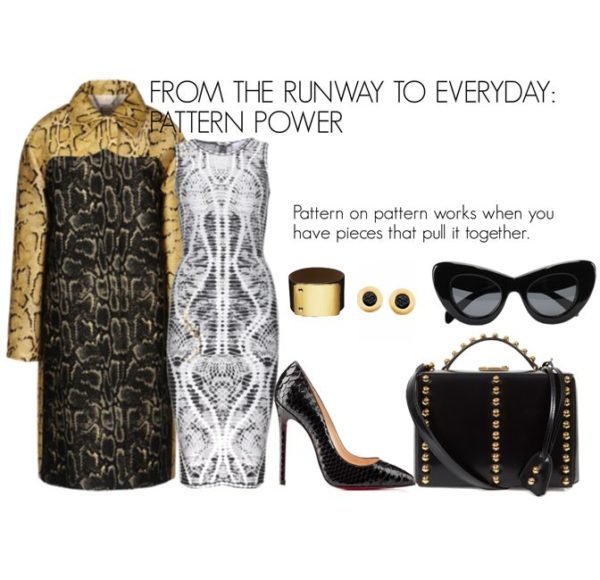 There you have it lovelies, another fabulous NYFW. What was your favorite and what will be your signature for look for Fall/Winter 2014?
Photo Credit: AwedbyMonica | Style.com