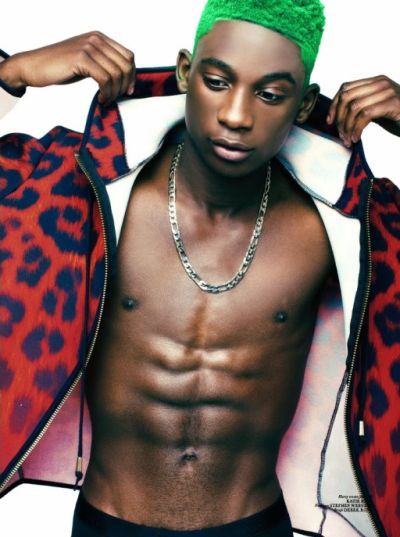 It looks like everyone is in the Man Crush Monday spirit.
For their "Drool Britannia" editorial, online pop culture publication Paper Magazine featured a list of Britain's hottest and drool worthy models including Britain-based Nigerian models Harry Uzoka and Ty Ogunkoya.
Other models in the list include Harry Pulley, Ryan Pickard, Thom Morell and Tommy Fitzer.
The images were taken by James Hazlett-Beard. Check out a few photos from the editorial.
For the full editorial please visit www.paper.com
Photo Credit: 
Photography: James Hazlett-Beard
Art Direction: Akmal Shaukat
Styling: Victoria Gregory
Styling Assistant: Molly Taylor
Makeup: Michael Gray atDavid Evans Artists
Hair: Daniel Dyer at David Evans Artists