Arise O compatriots!
With just 98 days to Brazil World Cup 2014, the world's top international teams are unveiling their kits for the tournament.
Since the Nigerian Super Eagles qualified for the tournament by the victory against Ethiopia in the play-off, you should get to know what our Eagles will be wearing for the World Cup in June.
Check out the Nigerian home and away kits designed by Adidas below and reactions to them.
Home Kit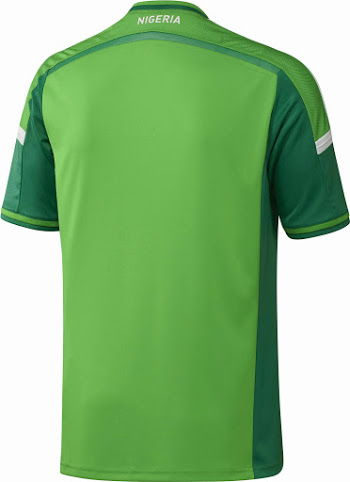 Away Kit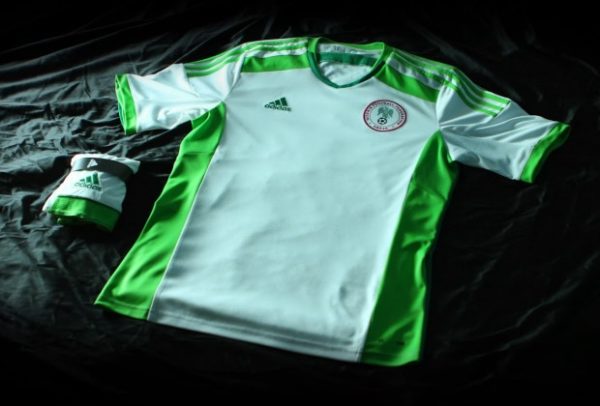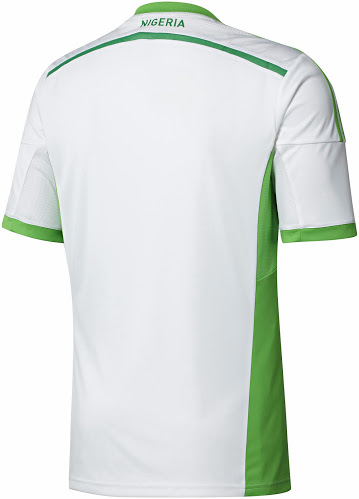 Here are some reactions to the jersey
You lots seen the Nigeria kit for the world cup though? The more I see it the more I dislike it

— Joey SAMO© (@UncleAkin) March 1, 2014
Need to get my Nigeria kit in time for the world cup

— hold my hands (@aff1zz) March 3, 2014
Adidas did a good job on Nigeria's world cup kit but I believe it's time to switch to Puma. They make some awesome pair of jerseys

— Ayodeji (@juswizie) February 27, 2014
Definitely getting one of these // Nigerian Jersey by #adidas. http://t.co/1nYKboUKlq

— Adeola Alao (@adeolaalao) March 3, 2014
Nigeria has the worst world cup kit outta all others

— فاروق مختار (@Kakuku01) March 5, 2014
Nigeria's World Cup kit is so dead

— Mikey (@Mikey__10) March 5, 2014
You think Nigeria's World Cup kit is bad? please see Ghana's. HIDEOUS

— Ozie (@fabamos90) March 5, 2014
Man. Why Nigeria gotta be an Addidas nation? Sigh. Not impressed with the World Cup Kit

— Osuwo (@IamNeyski) March 5, 2014
Nigeria's World Cup kit tho. Another poor adidas work.

— #SURULERE (@TheMooreUWant) March 3, 2014
What are your thoughts on the kit?