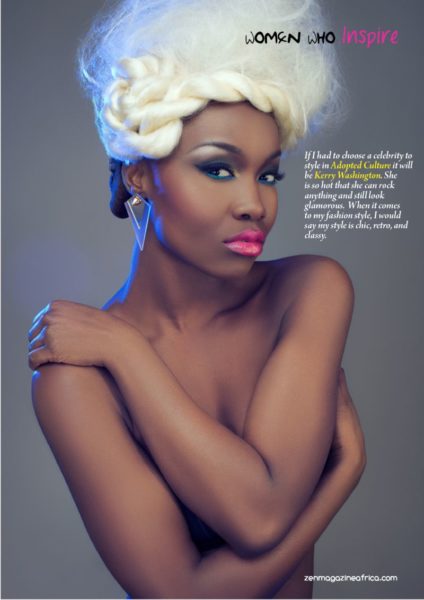 Early February we brought you the unveiling of Zen Magazine's February 2014 issue featuring model, designer and brand ambassador Nana Afua Antwi as its cover girl.
Now we have some absolutely gorgeous images of Nana for the Interview editorial.
For her exclusive interview with the online magazine, Nana discusses her career as a model, how she entered the world of fashion, her journey as a brand ambassador and of course some very juicy and intimate details.
The editorial was shot by Dami Oyetade with makeup by Imelda Ladebo and hair styling by Adeola Olasebikan.
To read the full interview visit www.zenmagazineafrica.com