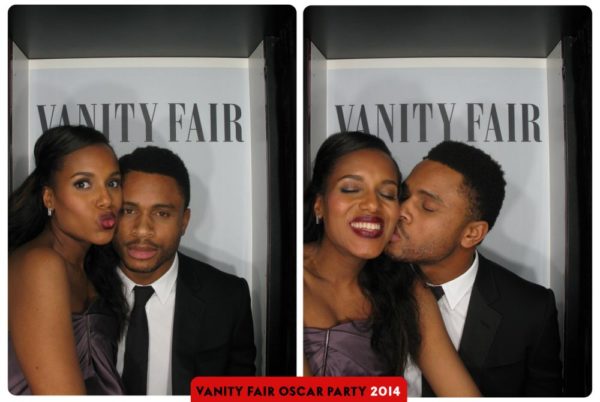 Aww…so sweet.
Scandal actress Kerry Washington and her hubby Nnamdi Asomugha shared a rare public display of affection at the 2014 Vanity Fair Oscar Party.
The private couple who are expecting their first child, posed together in the Vanity Fair Photo Booth.
Check out other celebs in the booth.
For more photos from the Vanity Fair Oscar Party 2014 booth, click here.
Photo Credit: Vanity Fair Magazine