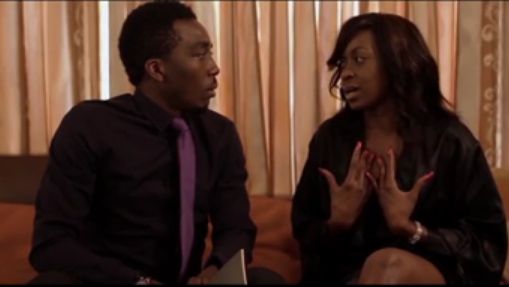 HILARIOUS! Bovi definitely doesn't tone down on delivering a funny skit.
The ace Nigerian comedian presents us with another funny skit in preparation for a show "Warri Again?"; this time featuring Nollywood superstar Kate Henshaw.
Find out what happens when Kate wants Bovi to help father a child.
Check it out!