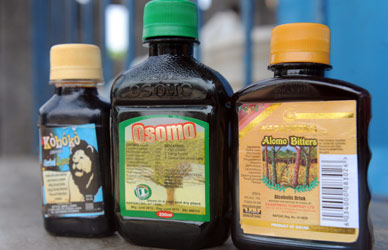 Experts are warning Nigerians to abstain from 'Viagra drinks,' as they pose significant health risks.
'Viagra' drinks such as 'Kondo' (baton), 'Koboko' (horse whip), and 'XXL' are popular in Nigeria and some parts of West Africa because they serve as cheaper alternatives to actual Viagra pills.
Viagra, which is consumed to treat erectile dysfunction, costs between $5 (N800) and $11 (N1,800) per little blue pill in Nigeria, which is a bit too expensive for most people who live on about $2 a day. Consequently, most people opt for these 'Viagra' drinks, which are deemed apparent cheaper alternatives – they cost around $2 (N300) per bottle.
According to Vanguard, medical experts are warning that instead of enhancing sexual prowess, regular consumers of these drinks could be putting their long-term health at risk, as most of these liquids contain harmful chemical substances.These cheaper alternatives significantly increase users' risk of cancer, stroke, reduced fertility, cirrhosis, and enlargement of the prostate gland.
However, regular users such as 29-year-old Moruf Adeyemi, a mechanic in Obalende, Lagos are not fazed by these warnings. According to him:
"Each of us has to die somehow. I don't believe the consumption of these sex-enhancing drinks has any side-effects," he said.
"My wife commends my performance in bed when I take them and that gives me joy."
Photo Credit: AFP/ www.vanguardngr.com