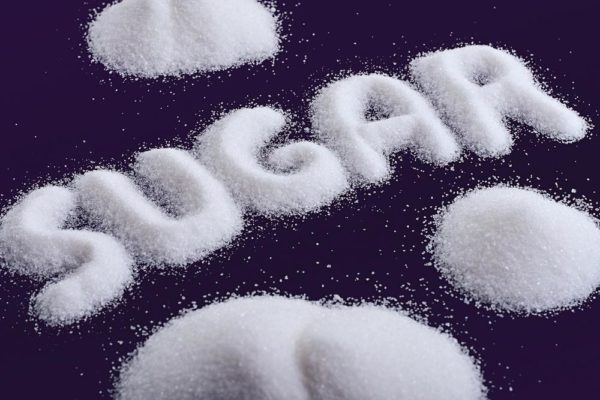 Sugar may be bad when wrapped in a sweet packet and a big risk when consumed in excess, but it's an excellent ingredient when it comes to skincare.
In the past sugar was known as "white gold," because it was a rare and expensive commodity. Now, sugar is one of the most popular ingredients in almost every skin product today. Why? It has so many great properties that aid skincare:
Here are a few fab beauty benefits that sugar has when it comes to skincare.
1. Firstly, sugar is a natural humectant – meaning it draws moisture from the environment into the skin and helps to retain it. So when you apply products with sugar or sugar derivatives, they'll actually help hydrate your skin and keep moisture within.
2. Sugar is a natural source of glycolic acid, an alpha hydroxy acid (AHA) that penetrates the skin and breaks down the "glue" that bonds skin cells. This encourages cell turnover and generates fresher, younger-looking skin. Glycolic acid is typically used to treat sun-damaged and aging skin. Because it can be irritating to certain skin types, over-the-counter products typically contain less than a 10% concentration of glycolic acid in their formulas.
3. Finally, sugar's small particles make an excellent topical exfoliant. It is used in a number of body scrubs to exfoliate dead surface skin cells and reveal the glowing, healthy-looking skin underneath. Sugar scrubs also have a few benefits over salt scrubs. For one, small sugar granules are generally gentler than salt, which can cause microscopic tears in the skin; two, because of sugar's natural humectants properties, these scrubs are more hydrating than salt scrubs, which can strip skin of natural oils.
Sugar also…
• Acts as a natural exfoliator
• Does not clog pores
• Helps eliminate blemishes
• Restores balance to skin's oils, and a whole lot more.
What to Know when choosing a Sugar Scrub
When choosing a sugar scrub it is important to know that brown sugar is softer than granulated sugar, so can generally be used on the face and sensitive skin.
Raw sugar (also known as turbinado sugar) is more naturally coarse, so is usually reserved for the body. Do a small patch test if you aren't sure how your skin will react.
Sugar scrubs for the body, hand, feet and face can be made at home alone with sugar or with the use of other ingredients.
Great DIYs with Sugar
•Brown sugar, olive oil, and a few drops of your favorite essential oil for fragrance.
•For the face; mix sugar, honey, and a few drops of lemon juice to hydrate, clarify, and reveal softer skin.
•Sugar, rosewater/glycerin for a body, hand, feet, and face scrub.
•Lemon juice with sugar for face and body scrub.
•Sugar with Oil such as extra virgin olive, coconut oil, jojoba oil for dry skin body, face, hand and feet.
•Sugar scrub for dry lip mixed with honey, Oil, or water reveals smooth healthy looking lips.
NB: When scrubbing, scrub lightly and massage into your skin in a circular motion.
Stay beautiful in and out.
XoXo, Ella.
Photo Credit: nevadanewsandviews.com
__________________________________________________________________________________________
Ella A. Smith is a natural beauty fanatic and she blogs at ellasbeautytips.wordpress.com. Follow her on Twitter @Ellasbeautytip