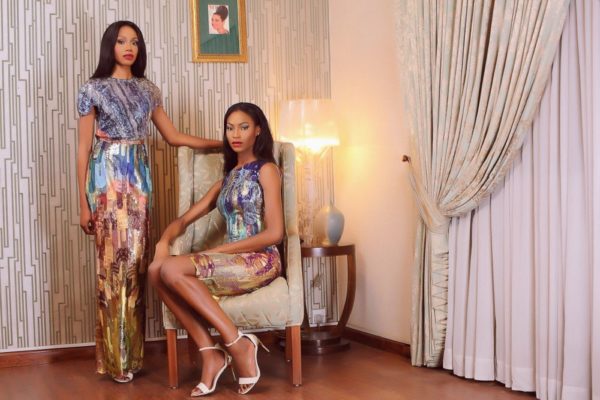 Last week we brought you your exclusive behind-the-scenes look at Lanre DaSilva Ajayi's "Colour Storm" Ad campaign shoot, and now the official images are here!
Debuting its sizzling ad campaign for their Spring/Summer 2014 collection, they are giving you a fabulous explosion of colours and a mirage of textures that somehow reminds you of the perfect Summer day filled with butterflies and rainbows.
The shoot was shot in a post-Victorian setting by Tobbie Macguire of TCD Photography with creative direction from Onyinye Fafi-Obi.
Check it out.
Photo Credits: 
Photography: Tobbie Macguire – TCD Photography
Models: Nneka Edozie & Sharon Egwurube
Makeup: FaceVille Makeovers
Creative Direction: Onyinye Fafi-Obi
For more information please visit www.lanredasilvaajayi.com | Find them on Facebook: LDACouture | Follow them on Twitter: @LDACOUTURE | Watch them on Youtube: LDACouture
For details on stockist, kindly visit their Flagship Boutique, 1B Lanre Da Silva Close, Off Hannat Balogun, Dolphin Extension, Ikoyi, Lagos, Nigeria | Send and e-mail to [email protected] | Call +234 802 394 1463