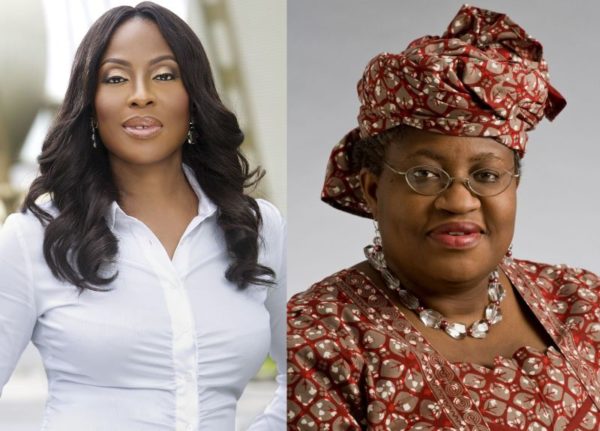 Ebony Life TV's Mo Abudu  will be honoured at the Century of the African Woman Forum and Gala on Saturday 8th March 2014 in Manhattan, New York, USA.
In a statement, Mo who is the CEO of the Nigerian entertainment and lifestyle network, expressed her gratitude.
"I am grateful for the recognition. For me, it is humbling and challenging. I celebrate my team at Ebony Life TV whose commitment to excellence consistently pushed the frontiers in median in the continent and around the world."
Also being honoured at the gala night are Nigeria's Finance Minster Ngozi Okonjo-Iweala, former President of USA Bill Clinton and President of Truth Aid Mehriet Mandefo.
The gala is the second of a 2-part celebration lined up for International Women Day after a forum organized by Women Werk. The gala is to celebrate the rich and positive contributions of African women across the globe.
Congrats to Mo and Ngozi.