It's Friday! Our favourite day of the week and we are very excited to share all the thrilling, funny, scary, inspiring, teary eyed and action packed movies with you.
Joining Tripican's list of awesome movies are a line up that is sure to have you at edge of your seats. First we have the sequel to the amazing 300 movie released in 2007; 300:The Rise of An Empire. No, Gerard Butler is not in this movie as he died in the  first one, but judging from this trailer, this movie just might be better than the first. Also joining our list is the Nigerian movie When Dreams Fall Apart starring Uche Jombo, Animation The Nut Job and Bollywood flick Total Siyappa.
Feature Movie: When Dreams Fall Apart

Genre: Drama
Synopsis: The movie won the award for Best Feature Film (Nigeria), at the Abuja International Film Festival 2013, which took place last September.The movie is a story of child abuse and child trafficking. According to the director, the movie showcases the pain that young girls go through in the hands of guardians, who promise them a good life in the city before taking them away from their parents in the village.
Starring: Uche Jombo, Vincent Opurum, Emmanuel Mensah, Maureen Okpoko and Nonso Odogwu.
300: Rise of An Empire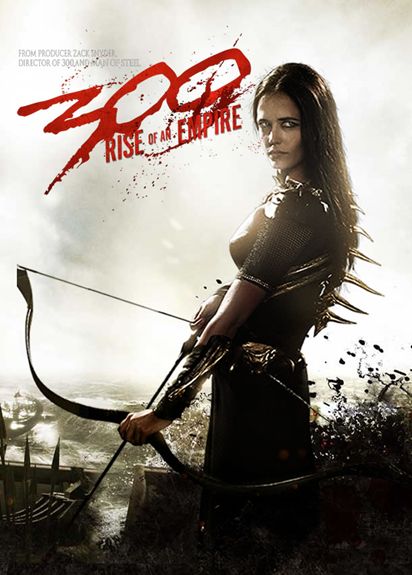 Genre: Action, Drama, War
Synopsis: Greek general Themistokles leads the charge against invading Persian forces led by mortal-turned-god Xerxes and Artemisia, vengeful commander of the Persian navy.
Starring: Sullivan Stapleton, Eva Green, Lena Headey, Hans Matheson
Genre: Adventure, Animation, Comedy
Synopsis: An incorrigibly self-serving exiled squirrel finds himself helping his former park brethren raid a nut store to survive, that is also the front for a human gang's bank robbery.
Starring: Will Arnett, Brendan Fraser, Liam Neeson, Katherine Heigl
Genre: Comedy, Drama, Romance
Synopsis: Settled in London, Aman hopes to marry Asha, an Indian woman also based in London. He visits her parents' house to seek their permission to marry her. However, his plans to impress them go south.
Starring: Ali Zafar, Yami Gautam, Anupam Kher, Kiron Kher
Apaye
Genre: Drama
Starring: Clarion Chukwurah, Kanayo O.Kanayo, Belinda Effah, Mbong Amata, Millicent Jack
Synopsis: A touching story of a woman's quest to succeed against all odds. Inspired by true events, 'Apaye' is the story of Elder Irene Yepayeye Uriah, born in the creeks of what is now Bayelsa State, abandoned by her husband and left to fend for her six children. She struggled and toiled to provide for her family and to make sure they enjoyed a life that she never had.
Mr Peabody & Sherman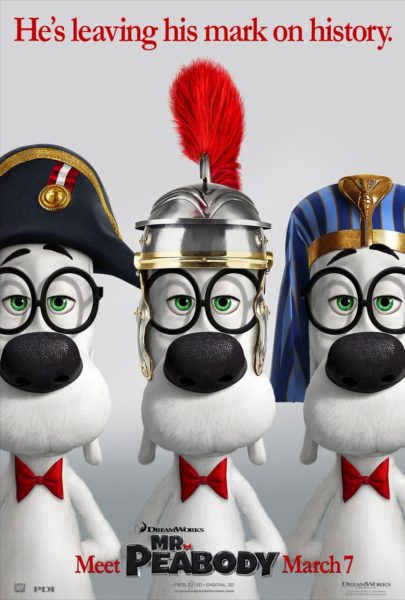 Genre:  Adventure, Animation, Comedy
Starring:  Ty Burrell, Max Charles, Lauri Fraser, Guillaume Aretos
Synopsis: The time-travelling adventures of an advanced canine and his adopted son, as they endeavor to fix a time rift they created.
Genre: Biography|Drama|History
Starring: Matthew McConaughey, Jennifer Garner, Jared Leto
Synopsis: In 1985 Dallas, electrician and hustler Ron Woodroof works around the system to help AIDS patients get the medication they need after he is himself diagnosed with the disease.
Pompeii
Genre: Action|Adventure|Drama
Starring: Kit Harington, Carrie-Anne Moss, Emily Browning, Adewale Akinnouye-Agbaje
Synopsis: A slave-turned-gladiator finds himself in a race against time to save his true love, who has been betrothed to a corrupt Roman Senator. As Mount Vesuvius erupts, he must fight to save his beloved asPompeii crumbles around him.
Genre: Animation|Adventure|Comedy
Starring: Will Arnett, Elizabeth Banks, Craig Berry
Synopsis: An ordinary LEGO minifigure, mistakenly thought to be the extraordinary MasterBuilder, is recruited to join a quest to stop an evil LEGO tyrant from gluing the universe together.
Genre: Comedy, Romance
Starring: Kevin Hart, Michael Ealy, Regina Hall, Joy Bryant
Synopsis: New love for two couples as they journey from the bar to the bedroom and are eventually put to the test in the real world.
Winter's Tale


Genre: Drama, Fantasy, Mystery
Starring: Jennifer Connelly, Will Smith, Matt Bomer, Colin Farrell
Synopsis: A burglar falls for an heiress as she dies in his arms. When he learns that he has the gift of reincarnation, he sets out to save her.
Robocop 
Genre: Action|Crome|Sci-Fi
Starring: Joel Kinnaman, Douglas Urbanski, Abbie Cornish
Synopsis: In 2028 Detroit, when Alex Murphy (Joel Kinnaman) – a loving husband, father and good cop – is critically injured in the line of duty, the multinational conglomerate OmniCorp sees their chance for a part-man, part-robot police officer.
Genre: Action|Mystery|Thriller
Starring: Chris Pine, Kevin Costner, Keira Knightley
Synopsis: Jack Ryan, as a young covert CIA analyst, uncovers a Russian plot to crash the U.S. economy with a terrorist attack.
Genre: Biography|Drama|History
Starring: Chiwetel Ejiofor, Lupita Nyong'o, Brad Pitt
Synopsis: In the antebellum United States, Solomon Northup, a free black man from upstate New York, is abducted and sold into slavery.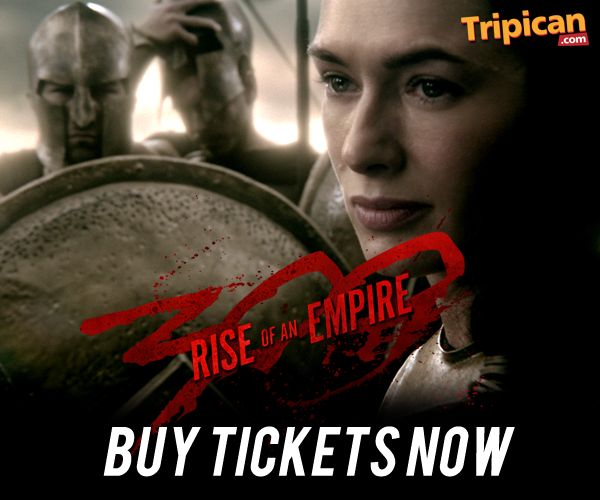 Buy discounted movie tickets now on www.tripican.com.