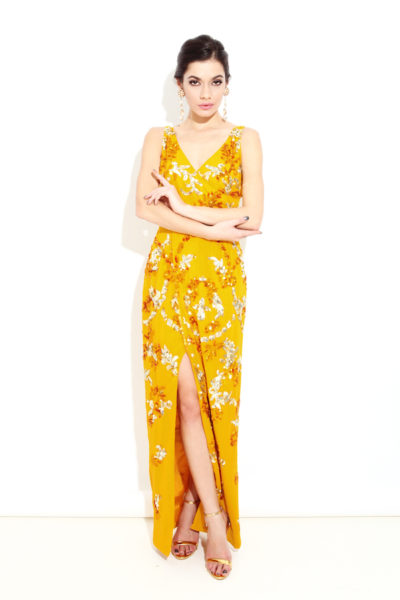 Get ready to swoon ladies! British based Nigerian label Virgos Lounge is know for its bright colours, embellishments, celebrity clientele and of course its basic yet fabulous pieces. And for its Spring & Summer 2014 collection they are giving us just that.
With recreating vintage styles as their forte, the collection has embellished halter neck dresses, bright trousers with embellished waistbands, thigh high slits, ruffles and a whole lot of fabulosity. We can already see the Eku in that peach dress with the embellished bottoms.
Check it out.
Love the pieces? Of course you do. Visit www.virgoslounge.com and start shopping now.