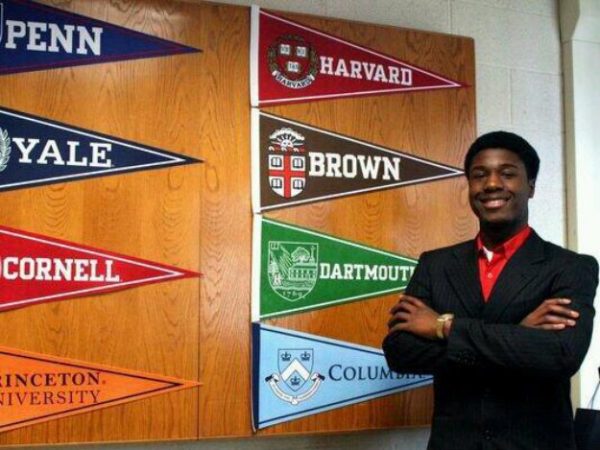 Go Africa! BN is so excited to share this news.
Kwasi Enin, a 17-year old Ghanaian-American has been accepted into not 2, not 4, but 8 ivy league colleges and universities in America. They include Harvard, Yale, Princeton, Penn, Cornell, Brown, Dartmouth and Columbia.
Kwasi is a senior at William Floyd High School, and is son of immigrant nurses from Ghana. "By applying to all eight, I figured it would better the chances of getting into one", he said to NY Daily News
He plans to join his parents who are in the medical field. "I'm thinking of being a cardiologist or neurologist. A doctor is a community leader, a protector, someone who people turn to…when they need help" he concluded.
It will interest you to know that the acceptance rate for upcoming freshmen into these schools ranges from 5.9% (Harvard) to 14% (Cornell).
Kwasi has a few months to decide which of the 8 schools he will chose to enroll in.
It is truly an inspiring story. Congratulations Kwasi

Photo Credit: New York Daily News