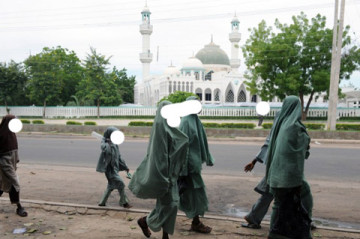 This is incredibly disturbing news. Boko Haram has struck again in Borno State. And this time, they have abducted 200 school girls during an attack at a school in North-East Nigeria.
The terrorists allegedly invaded the school in the Chibok region of Borno late yesterday night, and commanded the hostel's residents to enter four lorries.
Although police authorities have confirmed the attack, the abductions have not been confirmed. However, the abducted girls' parents have reportedly verified the incident, Punch reports. 
Photo Credit: Punch