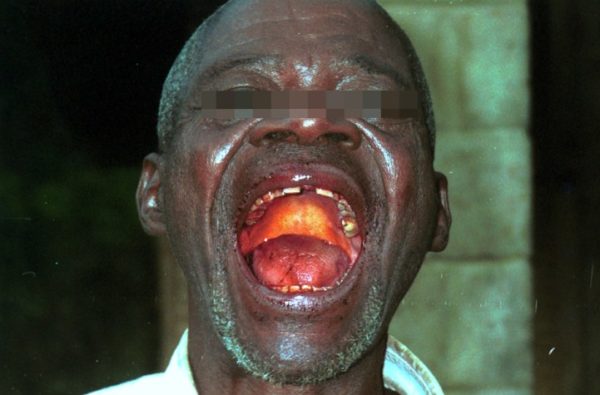 This is not a horror movie. This is what the Ebola Virus looks like.
Last month, UNICEF reported that an Ebola Outbreak had killed at least 59 people in Guinea (If you missed this story, click here). The death toll in Guninea has since increased to 78 people. Also, the virus has spread to Liberia.
There are two confirmed cases in Liberia, and some suspected cases in Sierra Leone, TIME reports. The patients in both countries had reportedly visited Guinea.
There are currently no known treatments or vaccines for Ebola, a viral hemorrhagic fever that kills up to 90 percent of those who become infected. The virus spreads through unprotected handling of contaminated corpses, sexual contact, and direct contact with blood, faeces, or sweat.
Early symptoms of Ebola Virus
The incubation period for the virus typically lasts for approximately 1 week after infection occurs. Symptoms include:
Vomiting
Nausea
Diarrhea
Headache
Arthritis
Sore throat
Fever
Backache
Malaise (a general feeling of discomfort, illness, or lack of well-being).
Fatigue
Late symptoms include:
Rash over the entire body that often contains blood
Bleeding from the mouth and rectum (gastrointestinal bleeding)
Genital swelling
Bleeding from ears, nose, and eyes
Eye swelling (conjunctivitis)
Increased feeling of pain in the skin
Redness in the roof of mouth
Contact your healthcare provider if you happen to experience symptoms of the disorder, as early diagnosis and treatment could improve likelihood of survival.
Photo Credit: itg.content-e.eu Illustrated Lecture Notes on Tropical Medicine