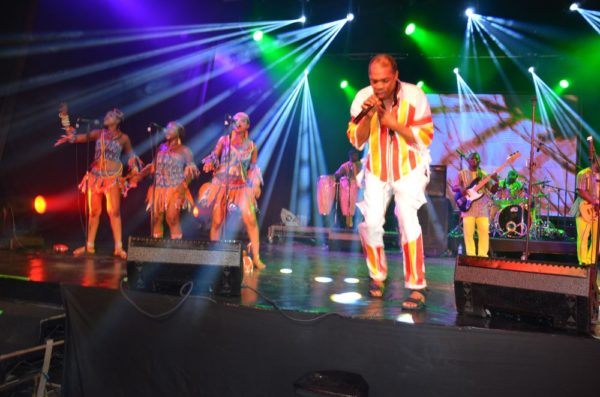 Have you heard? Legend Extra Stout now comes in a revamped bottle with new Staniol and a metallic label To unveil its new look, the Nigerian Breweries brand held a great event at Eko Atlantic, Victoria Island, Lagos with legendary Afro musician, Femi Anikulapo-Kuti as the headline act.
With other celebrities present such as Sound Sultan, Bovi, Gordons and more, Femi thrilled the audience with his classics and of course energetic dancers.
Addressing guests Hubert Eze, Sales Director, Nigerian Breweries Plc., described the new look of Legend Extra Stout as a mark of the quality and premium status of the brand. "The new Staniol and metalized label represents quality and the 'premiumness' of the brand and also affirms the unique positioning of Legend Extra Stout as the stout of choice for the sociable, modern, ambitious and courageous Nigerian, yearning to enjoy the finer things in life, living life to the fullest and standing out of the crowd".
He assured consumers that despite the new look; Legend Extra Stout still retains the same great taste it has always been known for.
See photos from the event.
Raise your glass! Cheers!
Introducing the Man…the Legend – Femi Anikulapo Kuti.
__________________________________________________________________________________________
Sponsored Content