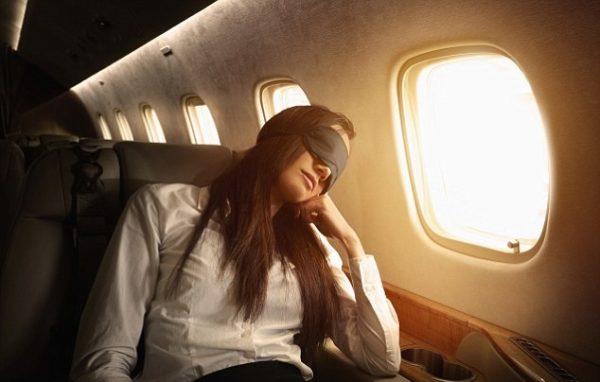 A man was caught fondling a woman's breast for five minutes, as she slept on a recent British Airways flight from London to San Francisco.
The unidentified woman was taking a nap when the male passenger, Vinay Pochampally, reached over from his seat behind her, and slipped his hand inside her blouse while other passengers watched, Daily Mail reports. He was reportedly intoxicated when he did this.
When the woman woke up and realized what was happening, Pochampally briskly removed his hand and ran down the aircraft aisle.
What is most shocking about this is that although the incident was later reported to flight attendants, none of the passengers attempted to stop the assault as it was happening.
Pochampally has been charged with simple assault.
***
Bella Naijarians, with the threat of sexual predators, terrorists, sleepy pilots, and other potential hazards, it looks like we all need to be more cautious than ever before while on flights.
Photo Credit: Blend Images LLC/Daily Mail