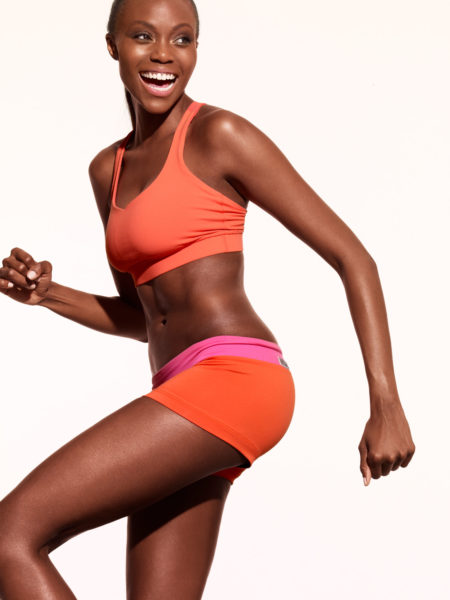 Just when we think we can move on from Lupita and Chiwetel,they manage to come up again. Chiwetel is rumored to be top choice to play villian in the new James Bond movie; and Lupita becoming the new face of Lancome with Jay-Z 'famzing' her. He may be one of the richest entertainers married to one of the hottest women, but that rap line about Lupita was pure 'famzing'. Now back to my gist before the fans of Jay-Z and Beyonce (shouldn't they have a name now like Jay-B, Beyonjay) finish me. I still remember Lupita's speech about having difficulties coming to terms with her skin colour and this reminds me of what lots of healthy endowed females (no one calls them fat anymore) say about being having to deal with the challenges of being fat.
As someone who is fair, tall and slim (you should see me, I look like an international model), I feel I should speak up because this whining is becoming too much. I'll ignore the complexion bit because I figure the songs by various Nigerians saying black is beautiful should be enough to build your esteem. I'll talk about the cons of being slim:
You have to endure digs growing up. Ever wondered why model-looking females have sharp tongues? It's because we were called a lot of names from Pencil to Broom; when the term 'Lepa' came out and people had to differentiate between 'Shandy' and 'Fiber'! My people, that time wasn't easy. And to defend ourselves, we learnt to respond with witty and sharp retorts.
Adolescence was a trying time; I attended a military school in Lagos and the boys always talked about girls and their butt sizes. The skinny ones like me who weren't endowed had to sit through a lot of jokes about the various body shapes and pretend that the fact that they didn't have that much wasn't painful.
Guys who ask you out want a fantasy. When I was in the University, the surest way not to get my number was to ask me if I was a model because then it just seemed the guys just wanted what they thought you were – a model. The fantasy of what they thought you were was appealing to all sorts, especially the egoistic ones who just wanted a trophy.
You look like a student years after graduation. I know this is supposed to be a good thing but it's really annoying when you're a professional like me who always gets questions like 'So what school are you in?'.
It has taken lots of research as well as trial and error to get a look that doesn't get the clients thinking you're an intern or management trainee.
Nigerian men love endowed women. Yes, you read right, Naija men love their women 'gifted' though most of them won't agree as it isn't socially correct to admit you love a woman who is above size 8. But watch the way they drool over Kim Kardashian, Beyonce and Nicky Minaj, then you'll know what they really like. Most slim girls have had boyfriends who jokingly said to them ' I love your figure but I wish you'd add a little weight'. In fact the most annoying one are those boyfriends who date you with hopes that you'd add weight after childbirth.
If you still aren't convinced that slim girls have their own pain, how do you think we feel when we listen to Timaya's Ukwu. I say listen because watching it can make a slim teenager struggling with her identity do anything to add weight. Lots of songs extolling endowed women abound and slim girls have to dance to them at clubs.
I won't mention how annoying it is when older women advice you to eat a little bit more so you can add a bit of weight in order to have a smooth pregnancy and delivery – like you are actually watching your weight. Or should we talk about the fact that people assume you are shallow, rude or a snob because of how you look?
If these points above sound baseless to you then you get my drift, all these complaints about what we face because of our height, weight, complexion e.t.c should just stop. I'm not saying they don't exist; I'm saying everything has its good and bad sides, and the grass isn't always greener on the other side. I've experienced all the points listed above in addition to others not listed but that's just life. The rich also cry, just as the poor have their seasons of laughter. The slim sweat and I guess the fleshy ones feel cold atimes.
Love yourself, embrace your body and everything about you cos NO ONE can make you feel inferior without your permission. If there's something about you that needs to change, then work on it, but love yourself because YOU are just the way God intended for you to be and those feelings of insecurity are just Crinkum Crankum.
Photo Credit: glamour.com
_______________________________________________________________________________________________________________
Peculiar Okafor is a marketing communications executive and loves to write. Visit her blog 'www.designersuitcases.blogspot.com' to read her stories.