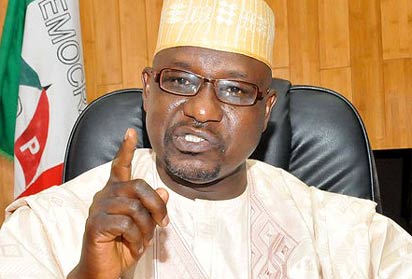 President Goodluck Jonathan has fired Ahmed Gulak, his Special Adviser on Political Matters. The termination is to be carried out with immediate effect.
The announcement was made by presidential spokesperson, Reuben Abati, via his Twitter account.
"President Jonathan thanks Alhaji Gulak for his services to the present administration and wishes him success in his future endeavors," tweeted Abati.
No reason has been given for the termination of Gulak's appointment.
Photo Credit: Vanguard