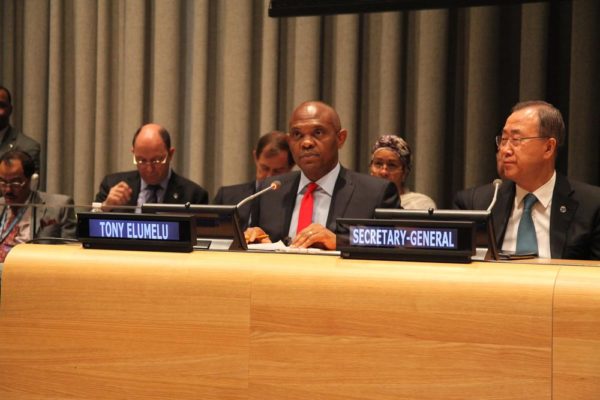 We just love hearing about Africans doing great things!
Nigerian investor, banker and philanthropist, Tony Elumelu, who was featured on CNN's African Voices a few months ago (if you missed this story click here), recently addressed the UN General Assembly and the Economic and Social Council (ECOSOC) on "The Role of Partnerships in the Implementation of the Post-2015 Development Agenda."
The event was attended by the UN Secretary General, the Presidents of the General Assembly and ECOSOC , and all 193 representatives to the UN General Assembly.
Representing the African private sector, Elumelu gave the keynote address. He urged the UN to prioritize job creation and improved access to electricity in the Post- 2015 Development Agenda, emphasizing the critical importance of these areas to battling global poverty.
Watch the address:
Photo/video credit: www.tonyelumelu.com