You just got ping'd!
TV personality Adora Oleh and music star Dr Sid bring the fun to PING! Magazine's April 2014 cover.
PING is an acronym for "People, Innovation, Networks and Gadgets". The bi-monthly lifestyle magazine focuses on technology, gadgets, pop-culture, fashion and health.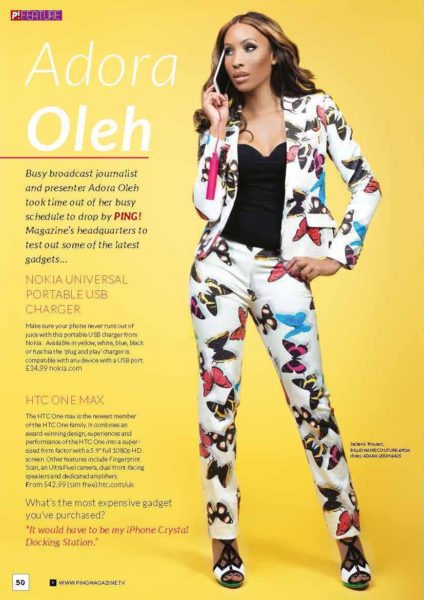 For April 2014, Adora rocks a white lace blouse and gives her best pout with pink lipstick while holding a yellow phone, while Dr Sid who looks suave in a blue suit, dances his way to success.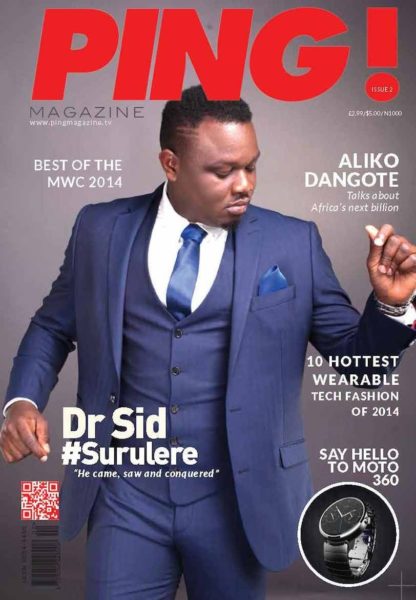 This issue features loads of interesting reads including healthy/fitness gadgets, wearable technology, new devices, top African women in tech and the rise of African gaming.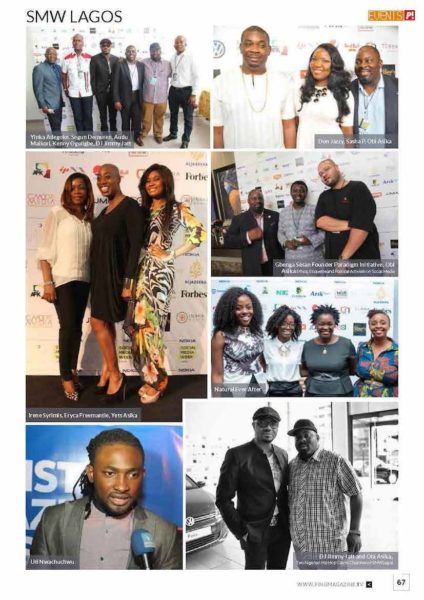 10,000 copies of the magazine will be distributed for free via a network of libraries, bookshops, universities, 4/5 star hotels, airport lounges, beauty spas and gyms in Nigeria, UK and Ghana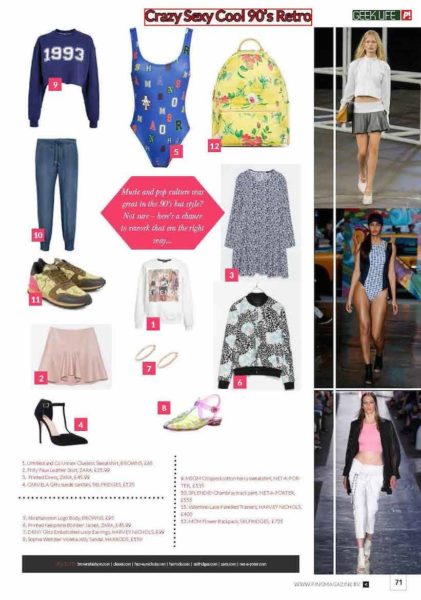 The cover is currently available online on iTunes, PlayStore and Pocket Mags for N 1000.