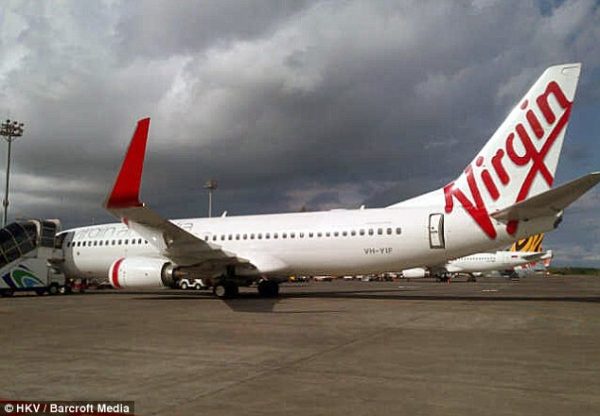 There seems to be a new trend of intoxicated passengers exhibiting unruly behaviour on flights. Just recently, it was reported that a man sexually assaulted a sleeping woman on a British Airways flight. Today, a drunk passenger was the cause of an emergency landing that a Virgin Australia flight had to make.
The plane was forced to make an emergency landing in Bali because an intoxicated passenger triggered a hijack alert after attempting to enter the cockpit, Daily Mail reports.
The passenger, a 28-year-old Australian man named Matt Christopher, allegedly acted very aggressively, repeatedly slamming himself against the door of the cockpit repeatedly. He was then apprehended by the crew during the flight, handcuffed, and seated at the back of the plane.
Prior to landing in Bali, the pilot informed traffic controllers of a possible hijacking onboard.  However, a Virgin Australia official, Heru Sudjatmiko, later clarified that it was not a hijacking.
'What happened was there was a drunk person… too much alcohol consumption caused him to act aggressively,' he said. 
Christopher has been arrested, and is currently being interrogated by police in Bali.
***
With these recent incidents of intoxicated passengers causing mischief on flights, perhaps there should be a law regulating the amount of alcohol passengers can consume during flights. Bella Naijarians, what do you think?
Photo Credit: HKV/Barcroft Media