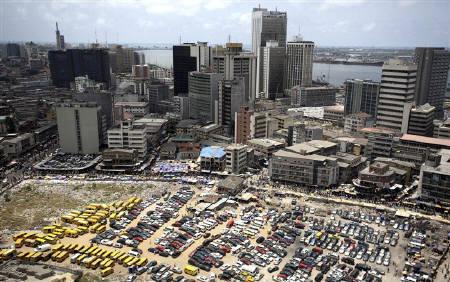 Here's some good news for Lagosians: Your parking woes may be over soon!
The Lagos State Government has plans to implement a state wide parking policy aimed at cultivating a disciplined parking culture, and ensuring a seamless flow of traffic in the state, Vanguard reports.
The new policy will target places such as event centres, hotels, restaurants, mosques, residential areas, churches, central business districts, inner streets, and other soon-to-be-revealed places.
The government is set  to make the policy sustainable through development of pertinent infrastructure (they are in the process constructing on-street and off-street, multi floor parking lots), and strict enforcement of the policy via officials appointed by the Ministry of Transportation.
Fines will be imposed for violating the policy including parking:
On road medians (paved or grass)
In sections designated for public transport, ambulance, fire service, and people with disabilities
Against the directional flow of traffic
Within three metres of a fire hydrant
Parking of commercial vehicles on unregulated streets
Fines will also be imposed for repairing/modifying of motor vehicles while parked in public parking spaces, alleys, or streets
The new parking policy is set to curb numerous problems, including extortion of illegal parking fees by "area boys," road congestion, and accidents caused by haphazardly parked cars.
Photo Credit: Reuters