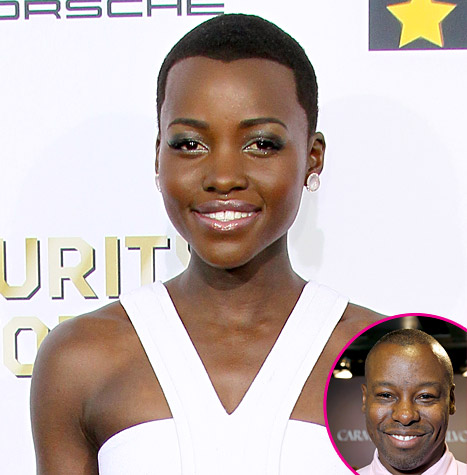 We are sure one of the major beauty questions of 2014 is "how does Lupita get her hair done"? Well, we have the answer straight from the source.
Celebrity hairstylist Ted Gibson has been styling A-List celebrities for years. Another celebs mane he is known for styling – Oscar award winning Kenyan actress Lupita Nyong'o. On every red carpet we oooh and ahhh at Lupita's diverse hairstyles and now, Ted is dishing on how he gets to create such amazing styles in an interview with StyleBlazer.com
In their chat with him they speak about the award winning actress, what he thought about People Magazine naming her the World's Most Beautiful Woman, his thoughts on natural hair and more.
Read excerpts from the Interview and we are sure our Natural sistas can get a lot of advice from here. Read.
His reaction to Lupita being named the "World's Most Beautiful" by People magazine? 
Ted Gibson: I actually shot the cover with Lupita about three weeks ago. When they said this was happening, I said it just makes perfect sense to me. I think she is one of the most beautiful women in the world, inside and out, and she's such a pleasure to work with.
How he started working with Lupita and his inspiration for her looks. 
TG: I started working with her on press for "12 Years A Slave." As far as hair ideas, she inspires me just as much as I inspire her to try new looks.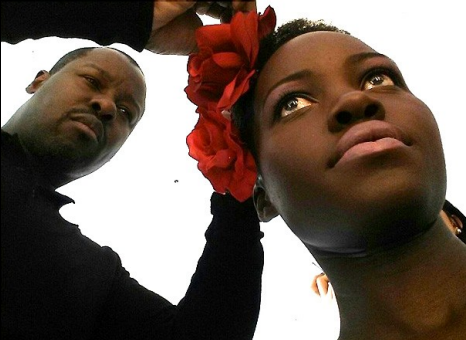 His key tips for other women with short hair and if they too can be versatile. 
TG: Take risks. And what I mean by take risks is take risks with color. Take risks with shape. Don't be afraid to put in a part. Don't be afraid to add a little extension to give it some height. I think what's cool about the different hairstyles I've been able to do on Lupita…for me it's all about what her face looks like, what the makeup is going to be, what event she's going to and what outfit she's wearing and all that has to go together. And it makes sense that those moments of collaboration we've just really hit it out of the park everytime. It's been so much fun.
His thoughts on the natural hair movement.
TG: Natural hair works for some women and for some women it doesn't so I think that there is room for women who have relaxed hair and who have weaves like Gabrielle Union and there are women who have natural hair like Lupita. I think that what's great about living where we are now in this time is that we don't have to conform to one particular kind of beauty. That's what I love about it. You can have short natural hair, you can have relaxed hair with a weave and still make a huge statement. I love that.
His advice for naturalistas?
TG: If you are wearing your hair natural, make sure that you keep it moisturized with leave-in conditioners. If you go to the salon to have your hair cut, get deep conditioning treatments while you're in the salon. Also curly hair absorbs light so it doesn't reflect light meaning you'll have to add shine products to it in order to give it that shine.
On what's next for Lupita and if we would ever see her with long hair. 
TG: You'll probably never ever see her with long hair unless it's looking natural for a role, but I know for the red carpet or an editorial in a magazine, you more than likely won't see her with straight hair. I'd be very very surprised. I'm doing her for the Met Ball and I'm also going to Cannes with her so it's going to be a great May.
Read the rest of the interview on StyleBlazer.com.
Photo Credit: usmagazine.com | Bet.com | Styleblazer.com