The city of Durban in South Africa came to a standstill on the night of Saturday, May 10th, as the 2014 edition of INDABA kicked off.
BellaNaija was on the scene for the exciting performances – from 'Khona' to poetry, we were fully immersed in the best of SA's arts scene.
Known as Africa's top travel show, INDABA is an annual event that showcases the widest variety of Southern Africa's best tourism products, and attracts both local and international tourism exhibitors, buyers, and media from Africa and across the world.
This year's opening ceremony was a very significant one for South Africa because not only was the country celebrating INDABA and the growth of the country's tourism industry, it was also concurrently celebrating South Africa's 20th year of democracy.
Keynote speeches from dignitaries including South Africa's Minister of Tourism, Marthinus van Schalkwyk and Thulani Nzima CEO of South African Tourism, gave the audience a vivid understanding of how South Africa's challenging pre-democratic era and its more vibrant post-democratic era have both served as catalysts for the tourism industry's growth.
For me, the highlights of the ceremony were the captivating performances from music acts like Mafikizolo and Khaya Mthethwa. There was also some beautiful poetry recited by renowned South African actor, Sello Maake Ka-Ncube.
Check out some photos from the event below, and stay tuned to BN for some more exciting updates about INDABA 2014!
***
Mafikizolo
Don't keep calm! MAFIKIZOLO is in the building! Their performance was beyond electrifying. Don't believe me? Then just look at the "before" and "after" pictures below. When Mafikizolo first hit the stage, audience members were trying their best to keep calm (picture on the left). Then all of a sudden, they started to perform their hit song "Khona" (picture on the right) and the crowd went crazy!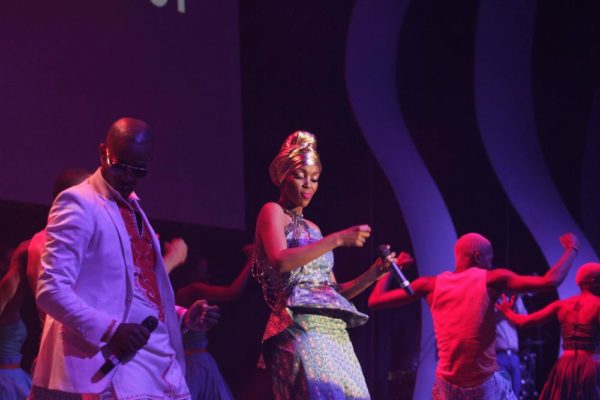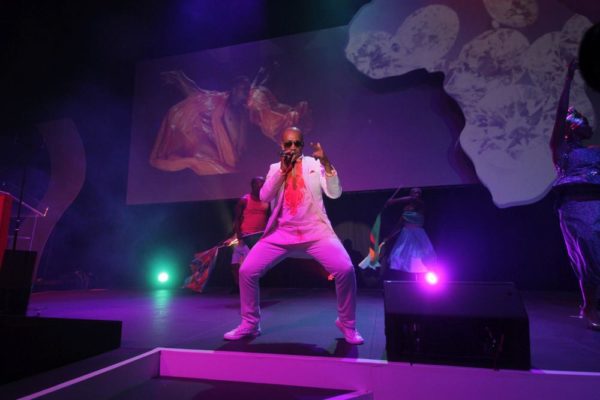 Traditional South African Dance Troupe
These dancers were performing what I will call some serious "dance acrobatics." Leaping and flying gracefully all around the stage, they looked almost superhuman!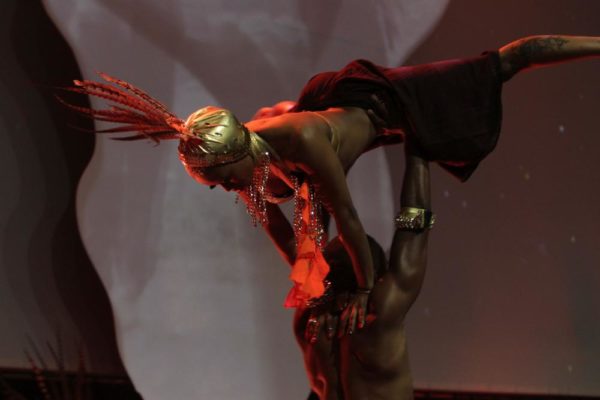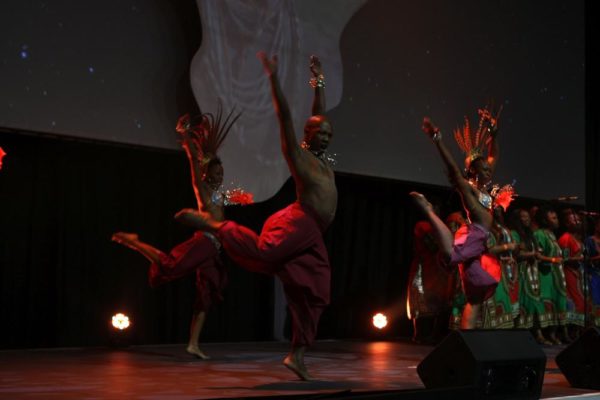 Traditional African Guitar
The guitarist delivered a very sonorous performance, strumming the strings of this instrument as though telling a sweet yet sombre love story through sound.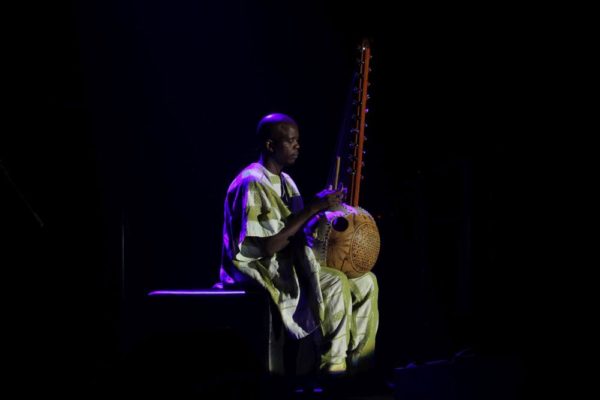 Khaya Mthethwa
This guy's vocals were out of this world. He sounded like a cross between Boyz II Men's Wanya Morris and one of the vocalists from Ladysmith Black Mambazo. I could literally feel every note he sang reverberating through my heart.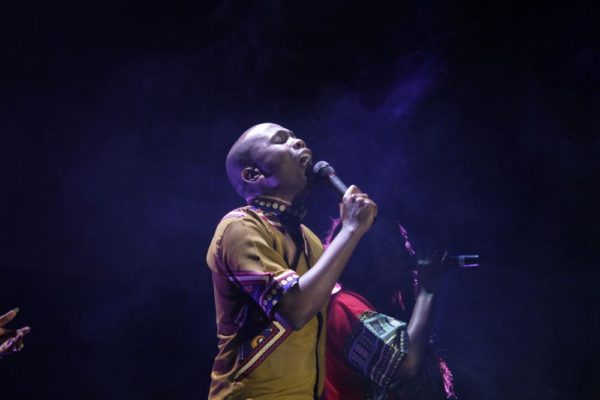 The "Robot Dancers"
In their glow-in-the-dark robot costumes, these dancers displayed some killer break dancing moves. Totally cool!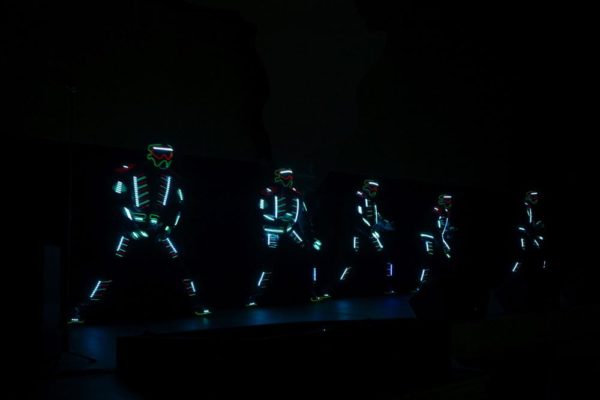 Sello Maake Ka-Ncube
Sello sure knows how to command the stage. He recited some really touching poetry, with themes pertaining to being proud of African heritage, and the whole of Africa and the world being united irrespective of one's country of origin.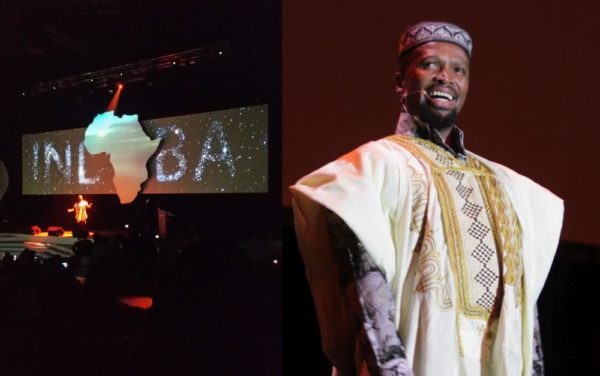 ***
Bella Naijarians, I have had a really amazing time in South Africa. I will be sharing more of my INDABA-related experiences soon. Stay tuned!
Moremi for BN
Photo Credit: INDABA/South Africa Tourism/Reg Caldecott